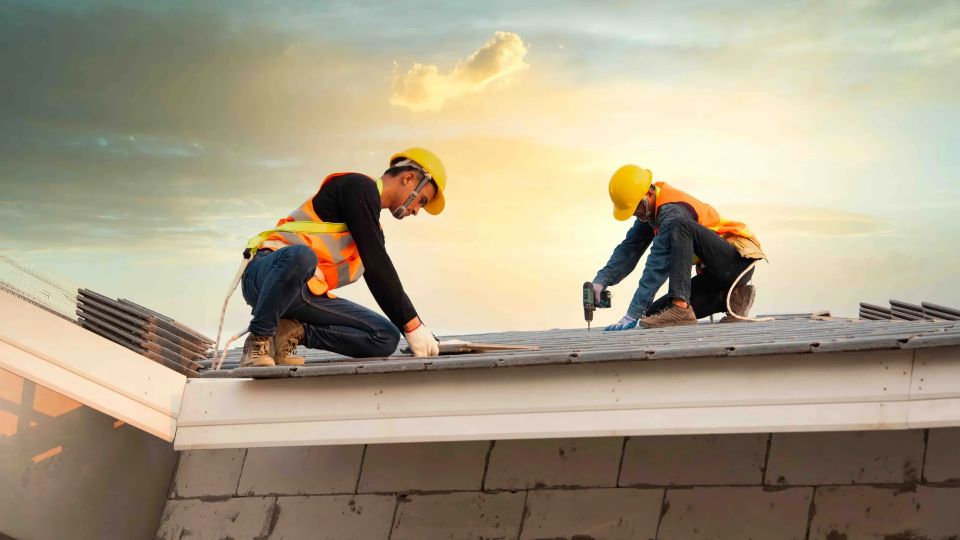 How to Start a Roofing Directory Website
Published on September 25, 2023
Are you interested in launching a business directory website but unsure of where to start? Embarking on this venture can be a lucrative opportunity that addresses an existing gap in the market.

If you've been considering the idea of creating a roofing directory website, aimed at showcasing companies offering roofing services, then you're in the right place. This comprehensive article will walk you through the essential steps and offer valuable insights for ensuring your roofing directory website's success. From understanding why this business idea holds great potential to exploring various monetization strategies, we'll cover it all.

Additionally, you'll gain invaluable guidance on the key steps required to initiate your roofing directory website and pro tips to help you thrive in this venture. Let's dive in!
Why Start a Roofing Directory Website?
The roofing industry is booming, generating an estimated $46 billion in revenue annually. As more people turn to online sources to find roofing companies, starting a roofing directory website can be a profitable business opportunity. This type of website can provide a valuable service to both consumers and roofing companies, making it a win-win situation.

One of the advantages of starting a roofing directory website is that it requires a relatively small investment compared to starting a physical roofing company. With the right strategies, you can monetize your website and generate a passive income stream. Additionally, you can offer advertising opportunities to roofing companies, which can help them reach more potential customers.

A roofing directory website can also be a helpful resource for homeowners who need urgent roof repairs. By providing a list of roofing companies in their area, you can help them quickly and easily find a reputable company to fix their roof. This can be especially beneficial during severe weather events when roofs can sustain damage.

Because of all these reasons, starting a roofing directory website can be a lucrative business opportunity. It offers a valuable service to both consumers and roofing companies and requires a relatively small investment. With the roofing industry expected to continue growing, this type of website can be a smart business venture for entrepreneurs.
How to Make Money from a Roofing Directory Website?
There are several ways to make money from a roofing directory website. Here are some monetization strategies to consider:
• Paid listings: You can charge roofing companies a fee to be listed on your directory. Depending on the size of your directory and the amount of traffic it receives, you can charge anywhere from $25 to $100 or more for a listing.
• Featured Listings: Another way to make money is by offering featured listings. A featured listing is a premium listing that appears at the top of the search results. This type of listing is more visible to potential customers and can generate more leads for the roofing company.
• Advertising: You can sell advertising space on your website to roofing companies, roofing suppliers, and other related businesses. Advertising can be in the form of banner ads, social media posts, or email campaigns. You can charge based on the number of impressions or clicks an ad receives.
• Affiliate Marketing: You can promote roofing products and services on your website and earn a commission on any sales made through your affiliate links.
Key Steps to Starting a Roofing Directory Website
Here are the key steps to starting a roofing directory website:
1. Conduct Market Research
Before you start a roofing directory website, it's essential to conduct market research to ensure that there is a demand for your services. You can do this by researching the roofing industry in your area, identifying potential customers, and analyzing the competition.
2. Develop a Business Plan
A business plan is an essential document that outlines the key aspects of your business. It should include information about your target market, revenue streams, marketing strategy, and financial projections. A business plan will help you stay focused and make informed decisions as you develop your roofing directory website.
3. Choose a Domain Name and Platform
Once you've settled on your niche, the next crucial step is selecting the perfect domain name for your roofing directory website. Aim for a domain name that is concise, easy to remember, and simple to spell. A well-chosen domain can enhance your brand's identity and make it easier for potential users to find and remember your site.

In addition to the domain name, choosing the right directory platform is essential, especially if you're just starting out without extensive technical knowledge. For a seamless and user-friendly experience, consider opting for a platform like Ideal Directories. It's an excellent solution that requires minimal prior technical expertise, allowing you to focus on building your directory website with ease.

With Ideal Directories, you can rest assured that your website can handle the expected traffic and provide a visually appealing and professional format. This platform streamlines the process, empowering you to concentrate on growing your roofing directory business and creating a user-friendly platform that both visitors and roofing service providers will appreciate.
4. Customize Your Website
Personalize your roofing directory website by adding your branding elements, such as a logo, color scheme, and unique content. This step allows you to create a distinct identity for your platform.
5. Organize Directory Structure
Create a clear and intuitive directory structure that makes navigation easy for users. Categorize roofing companies based on factors like location, service type, and other relevant criteria. This will help visitors quickly find the information they need.
6. Add and Sell Listings
You'll need to create a list of roofing companies in your area and add their information to your website. You can use Idea DIrectories' Local Prospecting Tool to help you find roofing companies in your area that could benefit from your services.

You can start by adding free listings with general information about roofing companies to your site and make sales calls to these companies to share the benefits of upgrading their profile on your business directory website.
7. Create Content
Creating content and adding listings is an important step in developing your roofing directory website. To help with SEO and search engine ranking, consider creating informative articles about roofing and other related topics to attract visitors to your website. 
8. Market Your Website
Marketing your website is essential for attracting visitors and generating revenue. You can use search engine optimization (SEO), meta tags, paid advertising, social media, and other marketing strategies to promote your website to potential customers.
9. Grow Your Business
Once your roofing directory website is live and operational, you can explore various avenues to monetize and expand your business further such as upselling current advertisers, hiring a sales rep, and offering other complimentary services.
Other Factors to be Considered
While the steps outlined above are crucial for starting a successful roofing directory website, there are also other factors to consider. Here are a few additional factors to keep in mind:
• Legal Considerations: Before starting any business, it's important to consider any legal requirements and regulations that apply. This includes obtaining any necessary licenses and permits, registering your business with the appropriate authorities, and complying with any applicable laws and regulations.
• Competition: While it's important not to mention competitors, it's also important to be aware of the competition in the roofing industry. Understanding the strengths and weaknesses of other roofing directory websites can help you differentiate your website and attract visitors.
• Monetization Strategy: In addition to generating revenue through advertising, featured listings, and referral fees, there are other monetization strategies to consider. For example, you could offer premium services such as website design and digital marketing to roofing companies
• Analytics and tracking: To measure the success of your website and marketing efforts, it's important to have analytics and tracking tools in place. Ideal Directories websites have built-in website stats to track traffic to your website. Google Analytics is also a popular tool for tracking website traffic and user behavior and can provide valuable insights into how users are interacting with your website.
Start a Roofing Business Directory Website
Starting a roofing directory website can be a profitable and fulfilling business opportunity for entrepreneurs looking to enter the online directory industry. By following the key steps outlined in this article, such as choosing a domain name, selecting a directory platform, creating valuable content, and building relationships with roofing companies, you can create a website that serves as a valuable resource for customers and generates revenue through advertising, featured listings, and referral fees.

It's important to keep in mind that starting any business comes with its own set of challenges and requires hard work and dedication. However, with the right strategy and mindset, starting a roofing directory website can be a fulfilling and lucrative venture. By staying up-to-date on industry trends, being responsive to both visitors and roofing companies, and implementing a comprehensive marketing strategy, you can establish your website as a go-to resource in the roofing industry.

As with any business, it's important to stay flexible and adaptable and to be willing to make changes and adjustments as needed. By continuously evaluating and improving your website, you can ensure its long-term success and profitability. Overall, starting a roofing directory website is a great way to enter the online directory industry, fill a gap in the market, and create a valuable resource for customers and roofing companies alike.