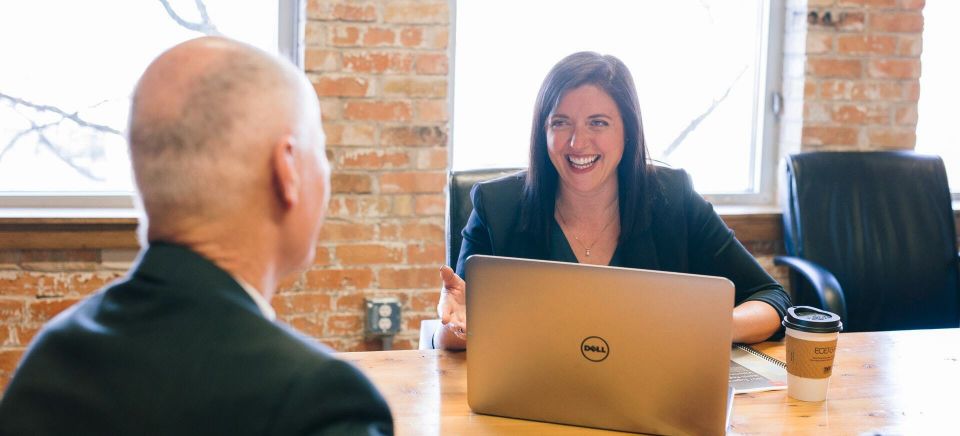 6 Sales Techniques to Help You Sell Directory Listings to Local Businesses
The key to running a successful directory website is being proactive with sales. Whether you are selling listings yourself or managing a team of sales reps, here are 6 techniques you can use to help you become a sales superstar and sell more listings on your directory website.
1. The "Show and Sell" Technique
This is by far one of the most popular methods of selling directory listings to local businesses. The "Show and Sell" technique consists of creating listings for potential advertisers on your website first, and then presenting it to them either in-person, via email or over the phone. This allows a business owner to see exactly what their listing can look like before they pay for it. Seeing what their listing can look like helps explain exactly what they are getting and the value you are providing. While this method does require you to invest a little bit of time creating the listing first, the payoff can be big. 
We recommend populating the listing with as much available information as possible including a company logo, photos of the business, company description, contact information, etc. The more complete the listing is, the better it will look and the more attractive it will be. You can normally find most of this information by visiting the company's website or social media page. 
2. Leverage the Competition
This can be an extremely effective sales tactic. Rather than creating a listing for a particular business, show them competitors in their same industry who are currently featured on your directory website. For example: start by creating listings for a couple of the most popular restaurants in your area, then show these to other restaurant owners in your town. Seeing their competition on your website will make them feel like they are missing out by not being on there too. Explain

 that each day that passes that they don't advertise on your site is another day they are losing leads and potential market share to their competition.
Here's a tip: add at least one or two businesses for each category on your directory website that you can show off to other businesses in that industry. Focus on well-known businesses that their peers will recognize and that will build your credibility. The goal is to show potential advertisers that the most successful businesses in their industry are already benefiting from being on your directory website and that they should be on there too.
3. Offer Exclusivity or Limit Availability
Offering exclusivity or limiting availability can be a very successful sales technique when executed correctly. With this technique, you can offer certain businesses to be the exclusive advertiser within their industry or limit availability so that there is only a certain number of spots available for each category. For example, you might offer a funeral home the option to be the ONLY funeral home on your website or offer a plumber the option to be one of only 5 plumbers featured on your site. While this technique usually results in fewer total listings on your site, you can normally charge more per listing and it requires you to sell fewer listings to turn a profit.
Here's an idea: work the concept of exclusivity into your marketing or even the name of your directory website. For example, creating a tagline, or even naming your site something like "The Best of Your City" or "Your City's Top 100 Businesses" and promote the fact that you only feature a limited number of businesses for each category on your site. 
4. Bundle Other Products / Services
If you currently offer other business or marketing services such as web design, print advertising, social media marketing, email marketing or SEO, consider bundling those services with a listing on your directory website. For example, if you are a web designer, you can include a free single-page website with any premium listing on your site. This increases the value of the listing and offers you the opportunity to sell the business a complete website down the road. Another idea is offer to promote their business on social media or in an email blast, when they purchase a premium listing on your directory. 
One of the biggest benefits of bundling is that the products/services you offer are normally cheaper when purchased together rather than individually. This allows you to increase the value of a directory listing, while charging more and still appeal to businesses who are tight on cash or looking for a buy that is worth the money. 
Offering a price discount can be a very powerful sales tactic. There are several ways you can offer a discount – one popular way is to discount the price if a business pays for a year upfront. Many times a directory will discount the annual payment option anywhere from 20 - 40% to encourage the business to sign up for a year rather than paying month to month. You can also use "coupon codes" to offer discounts. With Ideal Directories, you can create custom coupon codes that can be applied to an individual listing during the checkout process. For example, maybe you want to offer a "10% Off" coupon code for any business that's a member of the local chamber of commerce, or offer 50% off for the first 50 advertisers on your site, or even a seasonal coupon code that is only available during certain parts of the year.
Click the link below for more information on how to create coupon codes for your Ideal Directories website:
6. Give Away Free Listings
While this may sound like a counter-intuitive way to sell directory listings, there is good logic to this technique. Giving away free listings not only helps you populate your site fast, but it also helps you establish relationships and build trust with advertisers and ultimately opens up the door to up-selling the business on a more expensive plan. Start by creating a free basic listing for a business and contact them to confirm that all of their information is correct. Assure them that the listing (as is) is completely free and requires no payment. You can use this opportunity to offer them the option to upgrade to a premium listing with more features and better exposure on your site. 
Here's a tip: limit free listings to a short period of time like 3 - 6 months. Explain that you will give them a listing for free and that you would like to revisit them again in a few months to talk about other advertising options.



Regardless of which sales technique you prefer to utilize, selling business listings on your business directory & coupon website can be fun and rewarding. Don't limit yourself to just one – because often times a combination of sales techniques can be very effective. Ideal Directories makes it simple and fast to utilize any of the above techniques. Just commit to a plan and make a success of your business directory website today!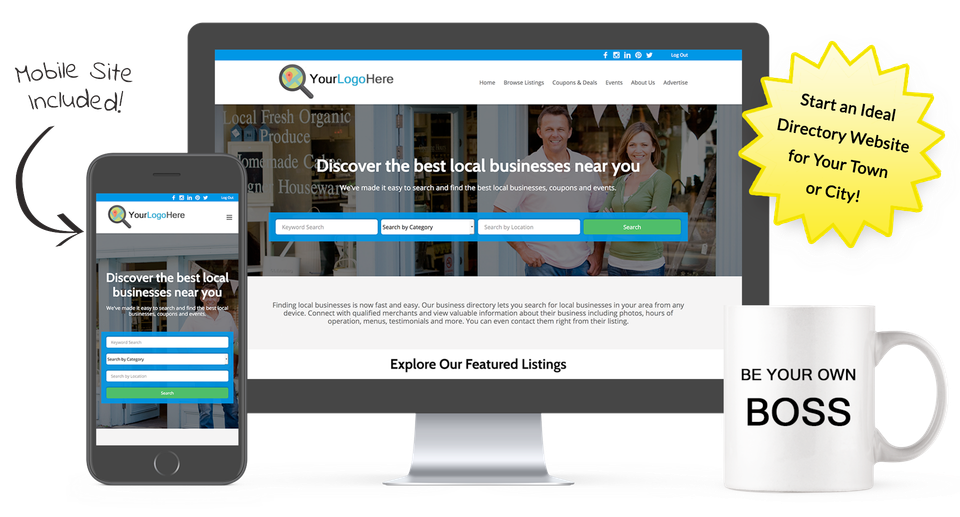 Start a Directory Website for Your Town or City!
Make money promoting local businesses, coupons & events in your area.