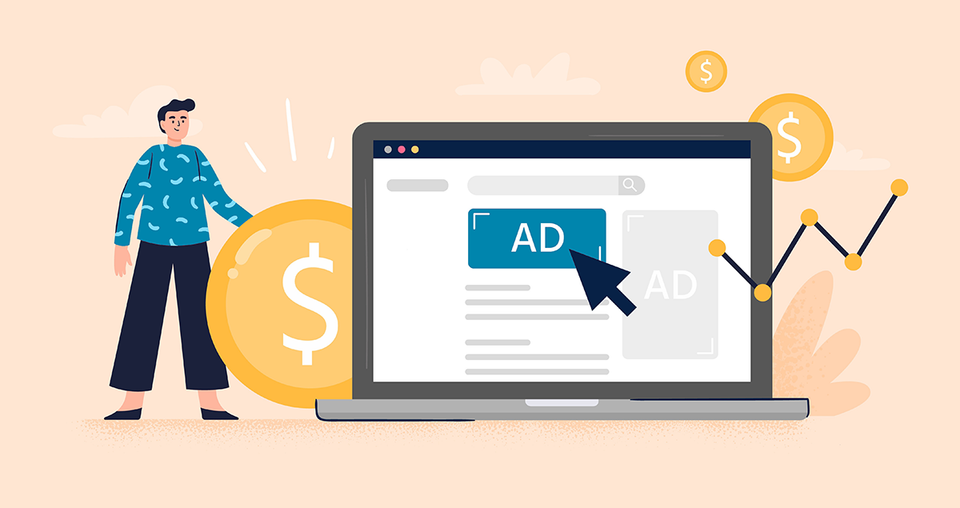 5 Creative Ways to Sell Banner Ads on Your Directory Website
Published on September 20, 2021
Banner ads are a form of advertisement that are featured on the top, bottom or the sides of your website pages. Banner ads typically consist of an image, company name or logo and a call to action. Banner ads are typically rectangular in shape, either horizontal or vertical, and should be designed in a way that draws the viewer's attention and gets them to click on the ad.

Selling banner ads is a great way to generate additional income from your directory website. Often considered "premium" ad space, banner ads get maximum exposure and can help boost the visibility of advertisers on your site. For that reason, banner ads often sell for significantly more than a regular listing which is why banner ads can be a huge money-maker for directory owners.
 
How much should you charge for a banner ad?
Most directory owners will sell banner ads for anywhere from $100 - $300 per month. Homepage banner ads will often go for a higher price than interior page ads because they tend to get more views. Of course you can charge whatever you like for banner ads on your own Ideal Directories website. For example, if you're just starting out, you might keep your prices more affordable. If your site is growing and generating a lot of traffic, you might want to charge more.

With Ideal Directories, it's easy to add and manage banner ads from within your Dashboard. With just a few clicks, you can upload a new banner ad to your site. You can also view statistics including impressions and clicks allowing you to prove their value to advertisers.

If you're ready to increase your earning potential as a directory website owner, here are 5 creative ways to start selling banner ads on your site:
 
1. Sell banner ads by themselves at a premium price 
Selling banner ads as a standalone product to businesses who are, and who aren't, already listed on your directory website is the most traditional way to sell banner ads. You can charge significantly more because banner ads get more exposure than regular listings.

Some businesses might consider themselves "too big" to get value from an individual listing on your site. A banner ad is a great way to appeal to these larger advertisers. In fact, some directory owners will focus almost all of their attention on selling banner ads because of the higher earning potential.
2. Offer exclusivity or limit availability of banner ads
Consider allowing one banner ad per industry as a way to create exclusivity. You can also limit the number of banner ads that are displayed on your site as a way to show potential advertisers that they won't be competing against other businesses for ad space.

This technique usually results in fewer banner ad sales, but you can charge more for exclusivity which means you won't have to sell as many ads to turn a profit.
3. Bundle banner ads with a premium listing
Bundling is a great way to increase the perceived value of advertising on your directory website. Consider including a free banner ad with a listing under a premium plan, or offer a free listing to a business that purchases a banner ad.

Not only will a business be seen when their listing is viewed, you'll instill confidence and trust in new advertisers because they'll know their business will be seen more often. Banner ads appear on multiple pages while listings are just one page.
4. Offer a multi-banner ad discount
Offering a multi-banner ad discount gives advertisers the opportunity to further increase their visibility on your site. Put together a package that discounts the monthly fee for each additional banner a business purchases.

Everyone loves a discount - especially business owners who are always concerned with their bottom line. If you normally charge $100 for a single banner ad, offer two banner ads for $175, or three banner ads for $250. Not only will this increase the value for the advertiser, but this can drastically increase your revenue per user without much additional work.
5. Make it part of a promotion
Including a discounted banner ad as part of a limited-time promotion can be a particularly effective technique – especially  if you're just starting your directory business. Offer advertisers a free banner ad for a limited amount of time when they purchase a listing.

Use this as an "unadvertised" offer during the sales process to sweeten the deal which will lead to more paid listings on your site.
Final thoughts...
Banner ads can be an extremely lucrative opportunity to increase your earning potential. Use any of these 5 creative ways to sell banner ads as inspiration, or come up with your own unique promotions. Whichever techniques you choose, Ideal Directories makes it easy to create and sell banner advertising on your directory website.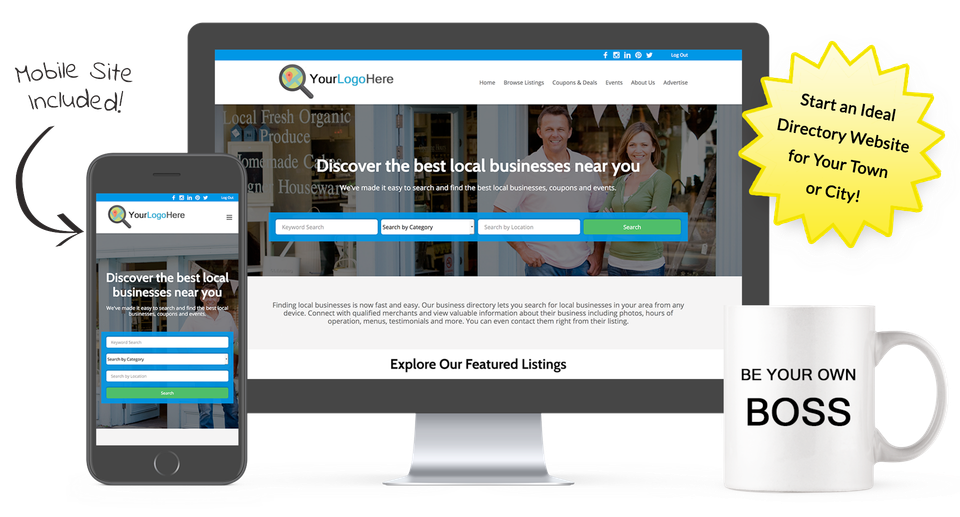 Start a Directory Website for Your Town or City with Ideal Directories!
Make money promoting local businesses, coupons & events in your area.