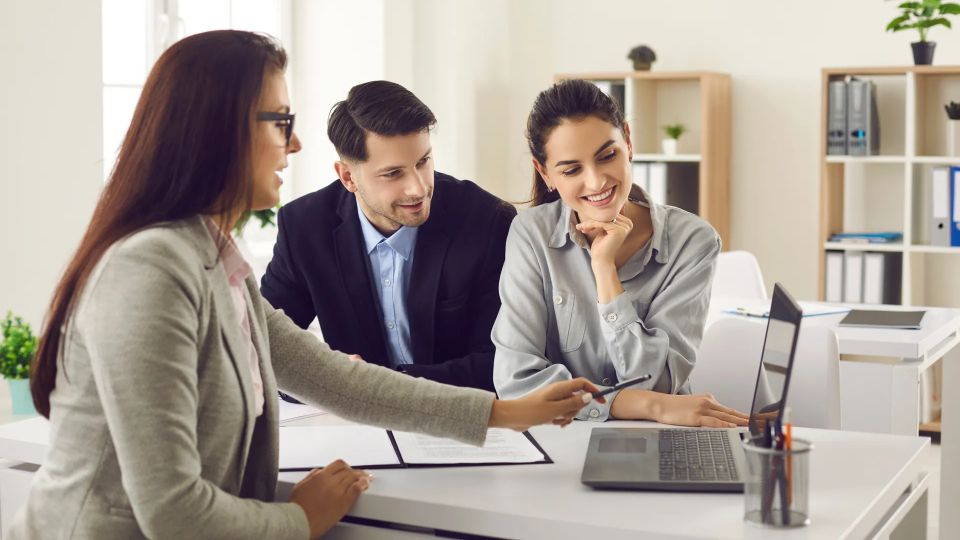 6 Tips for Onboarding New Clients on Your Directory Website
Published on January 9, 2023
One of the great things about operating a business directory website is that businesses can visit your website and purchase a listing themselves without you ever having to speak to them.

However, that doesn't mean you should avoid communicating with them. It doesn't mean you should forget about the client onboarding process entirely. In fact, 74% of customers in today's market will switch to other solutions if the onboarding process is complicated.

Welcoming new advertisers and having an onboarding plan in place can help make a positive first impression and improve retention. If you're not sure how to get started with onboarding then we're about to walk you through some helpful tips.
What Is Client Onboarding?
First things first. Whether you're the owner of a directory website or an eCommerce store, onboarding new clients to your platform is a part of the job. So, it pays to understand exactly what client onboarding is.

Client onboarding refers to the process of introducing new clients to your company. It involved familiarizing them with your products and services and getting them set up for success.

During this process, you'll do everything from collecting the necessary information to setting up contracts and outlining future goals. This process should also entail integrating streamlining communication.

Good client onboarding can make a big difference in building good relationships and keeping clients happy. Likewise, a great onboarding experience sets clear expectations and helps avoid misunderstandings. This all leads to a smoother experience for everyone involved. And who doesn't love a smooth process?
Why Is Client Onboarding Important?
As mentioned above, a successful onboarding process is crucial for any business. It sets the tone for the entire client relationship. It's also an opportunity to showcase your professionalism and expertise, as well as understand a client's specific needs and goals.

Plus, happy clients are more likely to recommend you to their network, resulting in even more business opportunities.

If you're not sold on the importance of onboarding then just take a look at a few of the main benefits, especially if you're new to using Ideal Directories.
Make a Positive First Impression
When a new client comes on board, it's important to make a great first impression and set them up for success. Start by strategically laying out the expectations, processes, and goals. Then, watch as you build trust and confidence in the client-business relationship right from the start.

It also helps to establish clear communication channels. Work towards clearly defining roles and responsibilities. Your clients will appreciate the information you're providing them with. It helps them understand how to best use your platform.
Understand Your Clients Better
Did you know that client onboarding can help you understand your clients better?

By taking the time to properly onboard a client, you can gather important information about their needs, wants, and expectations. This allows you to tailor your services more effectively and address any potential issues before they arise.

Not only that, but you can use this process as part of your marketing strategy. If you see that lots of clients are coming to you from a specific source then you can invest more of your marketing budget in that channel.

Likewise, if you see that many advertisers are signing up because of a specific listing feature you offer, you can place more emphasis on that feature in your sales and marketing messaging.
Retain More Clients
Good client onboarding can have a huge impact on customer retention. When clients feel like they're given thorough, personalized attention during the onboarding process, they're more likely to stick with your company in the long term. This leads to fewer deleted accounts.

Plus, investing time and resources in client onboarding can save you money in the long run. Reducing client churn means less money spent on constantly trying to win new customers, and happy clients are also more likely to recommend your business to others.
6 tips for Onboarding New Clients
While all of these benefits might sound great, if you're new to Ideal Directories or the directory website business in general then you still might be wondering how to achieve those benefits. Here are six tips you can implement to improve your client onboarding process.
1. Send a Welcome Email
Welcome emails are a crucial part of the client onboarding process and can set the tone for your relationship with a new client. So, what should you include?

It goes without saying that you should include some basic information, like your company name, contact information, and a brief introduction of who you are and what services you offer.

After the brief introduction, you should thank them for signing up and then provide them with any important information about their account. It's also helpful to outline the next steps in the onboarding process. Provide them with any action items they need to complete.

Finally, let them know who their main point of contact will be if they have issues with campaigns or other aspects of their account.
2. Manage Their Expectations
Managing expectations from the start ensures that the advertisers using your directory website know exactly what to expect from your services and helps avoid any potential disappointments down the line.

One way to do this is to clearly outline the terms of your service, including any limitations or potential delays. After all, if your advertisers expect immediate or unrealistic results, they'll likely cancel. Set realistic expectations from the very beginning about what to expect.

It's also important to have an open line of communication with the client. This allows them to provide feedback and ask questions throughout the process. If they're not getting the results they believe they should be getting then you should work with them to explain why.

By following these steps during the onboarding process, you'll be able to manage customer expectations and set yourself up for a successful partnership with your client.
3. Help Them Populate Their Listing
As part of forming a new relationship with your client, it doesn't hurt to offer to help them populate their listing so they can achieve success. Offer to add content, photos, and other items so that they're able to maximize the value they get from their listing.

By offering assistance during the setup stage of this process, you're adding value. This leaves a positive lasting impression on the client. It also sets the tone for future interactions and collaborations.

Ultimately, it demonstrates that you care about their success and are invested in building a strong partnership. It also shows that you are willing to go above and beyond just meeting their basic needs, setting yourself apart as a partner they can rely on in the long run. 
4. Stay In Contact With Them
Check in periodically with new sign-ups to see if you can help in any way. Not sure how to check in without bombarding them with messages every day?

Send out monthly newsletters. In those, include relevant content and tips to help them grow their business. Make sure that they have your contact information, too. Encourage them to reach out with any questions or concerns.
5. Look for Upsell Opportunities
When onboarding a new client, it's important to be on the lookout for upsell opportunities. One way to do this is by asking open-ended questions about their current needs and offering solutions or additional services that could improve their overall experience.

For example, this onboarding process is a great time to upsell your advertisers on a premium listing, banner ad, or any other add-ons or services. Understanding how to frame this upsell is critical, though. Frame the offer as something that improves their bottom line.
6. Automate the Process
Finally, automating as much of the onboarding process as you can save you lots of time, money, and hassle in the long run.

Start by identifying which tasks are repetitive and can be easily automated, like sending welcome emails or collecting contact information. Then, invest in software or tools to automate those tasks.

You can also automate parts of the onboarding process. Do this by creating templates or standard forms for clients to fill out. This is great for sending welcome messages and monthly newsletters.
However, you can continue to set up triggers so clients receive messages after hitting certain milestones, too.
Build Your Business Directory Website Today
Client onboarding is an important process for both you and your clients. By providing a smooth, simple experience for them, you can help ensure they're happy with their decision to work with you. This makes them more likely to continue doing business with you in the future.

Take some time to review these tips. Then, put them into practice on your website. Ready to get started but don't have a directory website yet?

Click here to view our demo. Feel free to get in touch with any questions you might have about starting your directory website business.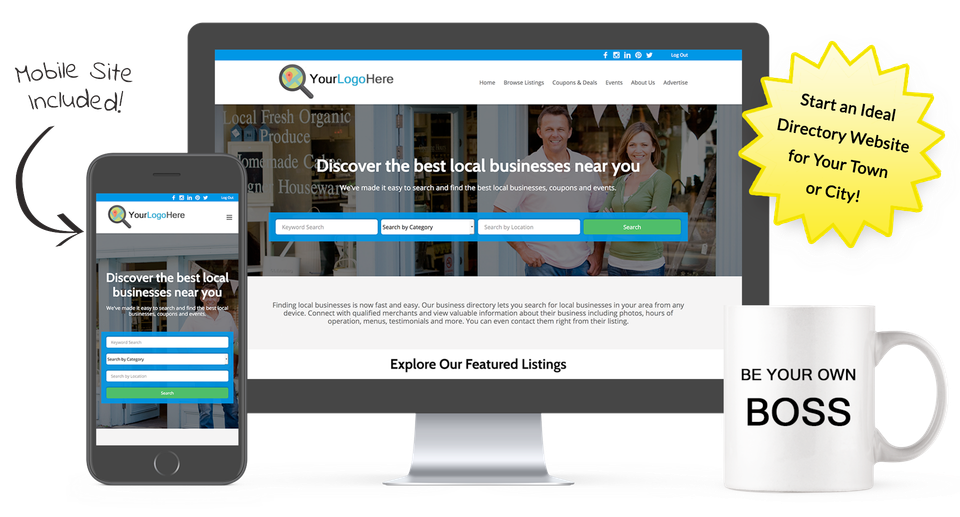 Start a Directory Website for Your Town or City with Ideal Directories!
Make money promoting local businesses, coupons & events in your area.