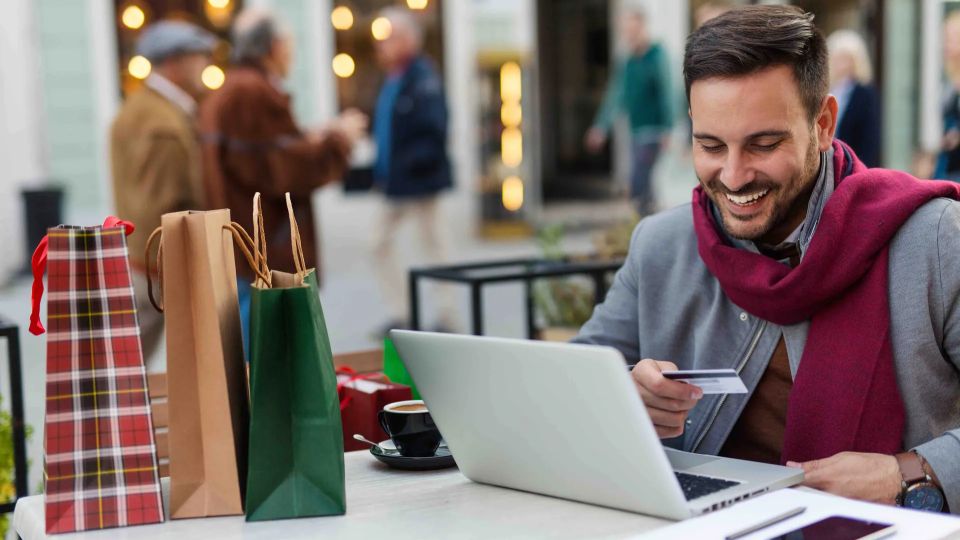 6 Reasons to Start Your Online Business During the Holidays
Published on October 10, 2022. Updated on October16, 2023.
The holidays are quickly approaching and the next few months seem to go by in a blink of an eye. With so much to do and so much to celebrate, it's hard to even consider starting a new business venture. But putting off your entrepreneurial dreams until next year might do more harm than good. You could miss out on some lucrative opportunities to grow your business as we round out the year.

If you've been thinking about starting your own online business, but are waiting until AFTER the holidays, you might want to think again. Here are 6 compelling reasons to start a business directory and coupon website this holiday season.
1. Online Shopping Skyrockets During the Holidays
Online shopping is expected to continue to rise as we enter the holiday season. Many consumers start shopping as early as October, seeking out the best deals and securing hard to find items before they sell out. And it's just not online retailers that are reaping the benefits. Many customers will start their search online, but prefer to make purchases in-store. Even mom and pop shops have wised up and are capitalizing off this growing trend. Small businesses are looking for ways to increase their exposure online and drive traffic to their store. Starting a local business directory website is a great way to build your online presence now, while consumers are actively searching for local businesses and deals.
2. Customers are Seeking Out the Best Deals
What used to be one day shopping events have turned into month long promotions. Most retailers offer Black Friday savings throughout the entire month of November. But crazy deals and discounts aren't limited to just big box stores. Even small businesses are leveraging limited time promotions to help lure in customers, looking for ways to promote their coupons online. This makes the period from October - December a great time to launch a local business directory and coupon website for your community. 
3. Businesses Depend on the Holiday Season to Survive
The period from October through December is a critical time for businesses. Most small businesses depend on the holiday season just to turn a profit. Considering how rough the last two years have been, if they don't maximize sales in the coming months, they can potentially go out of business. As a result, businesses are becoming more aggressive with their marketing and are ramping up their advertising during the holiday season. Many business owners are more willing to try out new advertising initiatives and spend more now, when they feel they can reap the benefits during their busy months. Starting an online business directory offers merchants in your area an affordable way to promote their business and rake in some additional holiday sales.
4. Advertisers are Planning Next Year's Marketing Now
While you might feel compelled to put off your business until after the new year, the holiday season is the prime time to establish connections and build relationships with potential advertisers. Many businesses start planning next year's marketing initiatives during the last quarter of the year. They're trying to figure out where they should advertise in the coming year. Starting a directory website now gives you a head start in building awareness and earning their trust. You can take the next couple of months to introduce yourself to local business owners, briefly discuss advertising opportunities on your site, and ask to schedule a follow up appointment in early January. While some businesses might not be ready to advertise with you now, building a relationship with them is essential to earning their business in the future.
5. Entrepreneurship is the Perfect Gift
We spend a good chunk of time during the holiday season thinking about what to give to other people. But how often do you think about yourself? Rather than treating yourself to a new phone, expensive pair of sneakers, or something else materialistic, why not start your own business? Giving yourself the gift of entrepreneurship can be the most gratifying and rewarding thing you can do. It can also be the wisest purchase you make. Whereas devices and clothing dilute in value, investing in yourself can pay off significantly long-term. Starting a business directory website has the potential to generate a clear return and a significant income month after month, year after year.
6. You Have the Extra Time
One thing many of us look forward to during the Holiday season is some extra time off. With all the legal holidays that are approaching, why not use that time off from your day job to start your own side hustle? That's one of the benefits of starting an online business – you can do it part-time! Launching a business directory website doesn't require a full-time effort. You can easily manage it after hours, on the weekend or your days off. Be smart about your time now, and you can enjoy more of it later on.

The holiday season will be over before you know it. Don't miss the opportunity to cash-in on one of the most lucrative times of the year. Delaying your launch only delays your success.

If you're interested in starting your own online business, consider a local business directory and coupon website. It's a low-cost, low-risk, high-profit potential business that anyone can be successful with. And the holiday season is the perfect time to get started!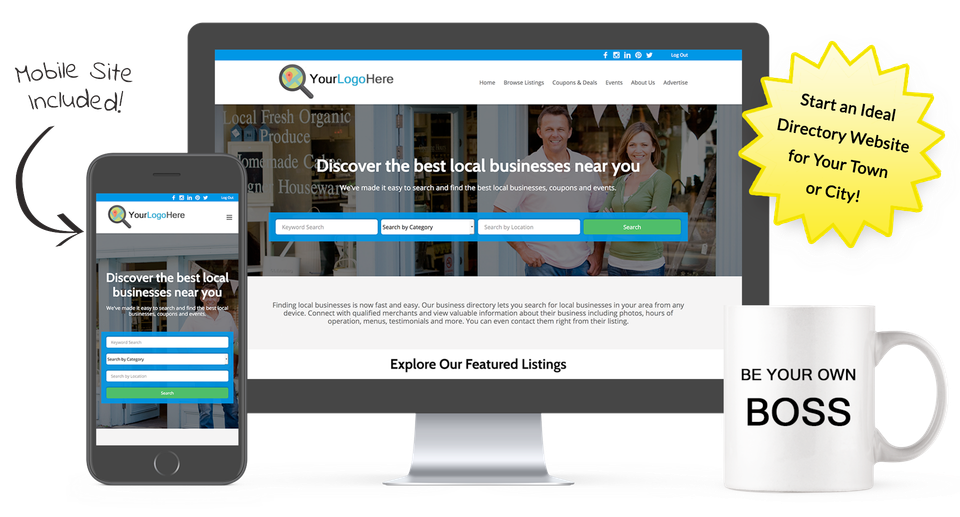 Start a Directory Website for Your Town or City with Ideal Directories!
Make money promoting local businesses, coupons & events in your area.