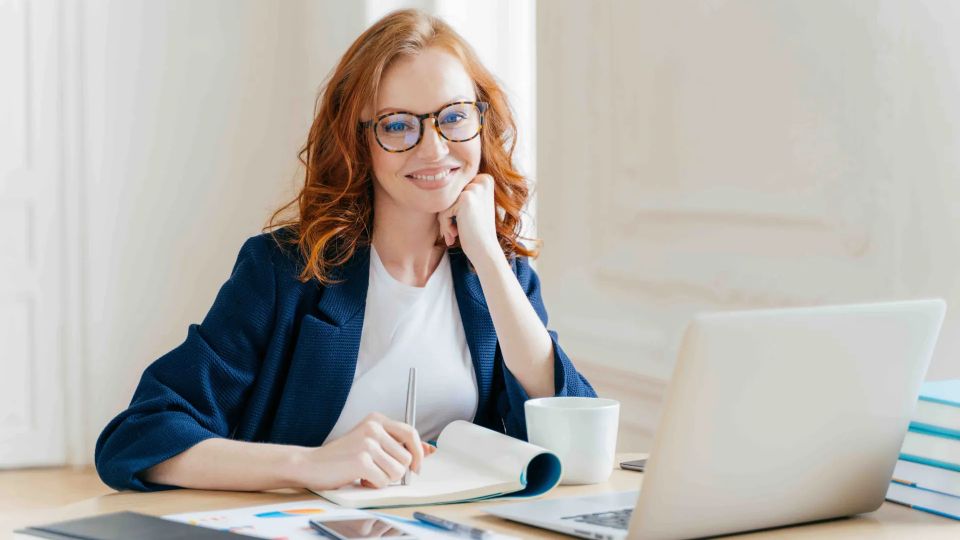 Is Business Ownership Right for You? 6 Questions to Ask Yourself
Published on December 19, 2022
Are you thinking about starting your own business? If so, that's great — it's one of the best ways to reap the benefits of entrepreneurship. You get to be your own boss, set your own hours, and work at your own pace. But while it might seem like an enticing idea right now, the entrepreneurial path isn't right for everyone. In fact, it can be intimidating and overwhelming to think about starting your own business, especially if you have no idea what you want to do or how to get started.

If you want to start your own business, it's important to figure out whether or not you have the characteristics and mindset that set apart successful entrepreneurs. So, before you take the plunge into entrepreneurship, ask yourself the following six questions to help you determine whether you have what it takes to run your own show and if now is the right time to start your business venture. 
1. Can you make decisions on your own?
The ability to make decisions is important as a business owner. When you're the boss, you set the vision and manage day-to-day operations. You'll have to make crucial decisions every day that can impact the success of your business. Not only do you need to know how to make the right choices, but you also have to take charge when needed.

To figure out if you would be good at making decisions as a business owner, ask yourself these questions: Can I work independently without needing much guidance? Do I have good time management skills? Am I decisive about making changes and taking risks?

The idea of being your own boss may be appealing, but if you aren't comfortable taking initiative on things and setting goals for yourself now, don't expect that you'll be able to do it for your business.. 
2. Are you self-motivated?
If you're self-motivated and have a good work ethic, you can handle the responsibilities of being a business owner. The most important attribute a business owner needs is self-motivation. There's no one looking over your shoulder to make sure you're doing your work. It's up to you to stay on top of the work that needs to get done and keep at it.

Think about what drives you and how you will find the motivation to keep going when times are tough. Consider your ability to deal with uncertainty, ambiguity, and change. These are all things you will be faced with at one point or another as a business owner. There are many ups and downs in the business world and you must be able to adapt quickly. 
3. Are you financially qualified?
A major consideration in starting a business is if you have the financial qualifications to do so. This is a very important thing to think about before you jump into entrepreneurship.

The type of business you choose will determine the financial investment required. So you have to sit down, review your finances and see if you have the capital readily available to get started. If you choose to start a brick and mortar business, the upfront costs will be much greater than if you decide to run your own online business. Besides purchasing or renting the physical space, there are a lot of other overhead costs to running a brick and mortar business whereas, you can operate an online business with as little as a smartphone and computer.

For example, you can start an online directory website with Ideal Directories for as little as $159/month and have your website up and running within 24 hours. All you need is a laptop and cell phone and you can work from any location.
If you don't have the capital to invest in your business and maintain it, then starting a business could be risky. But, if you are passionate about your venture and have a good business plan in place, then go at it with confidence. As it's been said, "with great risk comes great reward."
4. Are you good at following through?
A lot of people have good ideas, but few follow through with them. In order to succeed as a business owner, you have to work day in and day out on your company's vision. It's not enough to say you're going to do something. You have to put words into action. To do so, you need to be organized and disciplined.

Whether it be for an employee or yourself, it's important to set standards and make sure they're being met. You need to be able to follow through with your commitment, keep your deadlines and make sure you are actively working towards accomplishing your goals.

Without good follow through, your business will suffer. If you're not a person who gets things done on time or tends to abandon projects as soon as they become difficult, then owning your own business might not be the right choice for you.
5. Are you easily distracted?
One of the joys of being a business owner is that you get to do what you want, but one of the challenges can be that it's hard not to get easily distracted. It's important for entrepreneurs and business owners to know themselves well before diving in so they steer clear and are conscious of things that distract them.

When you're working for someone else, it's their problem if your project doesn't get completed on time. As a business owner, you are responsible for getting the job done. Everyday life can be unpredictable, and as a business owner, you need to be able to handle anything that comes your way. While many people can be easily distracted by what's happening in their personal lives, you can't let things like work stress or family drama affect your business. Most successful entrepreneurs are able to establish a routine that helps alleviate distractions so they keep their eye on the prize.   
6. Do you quit easily?
Are you prone to give up when things get hard? There can be any number of reasons why an entrepreneur would quit and get derailed from reaching their goals. They weren't prepared to sacrifice their personal and social time, trying to do too much, or facing adversity. Things like quitting easily can also come into play when you realize that the desire for financial stability is outweighing the drive for independence.

But, as a business owner, you need to have a thick skin and the mindset that you're going to push through no matter what curveballs are thrown at you. When the going gets tough, you have to keep going! You will experience good days and bad days while starting your own business. As long as your attitude is good, then it doesn't matter which day comes next.
Is starting a business right for you?
So, how did you feel when responding to each of the questions? If you answered them in affirmation, then you're probably ready to start your own business. Ultimately, business ownership is right for you if you are passionate about what you do, have the necessary skills and tools to operate in the field and have a plan in place.

Now that you know you're ready, don't delay! If you're interested in starting your own online business, then consider launching a directory website with Ideal Directories. We give you the tools and resources you need to get started right away so you can turn your dreams of becoming a business owner into a reality.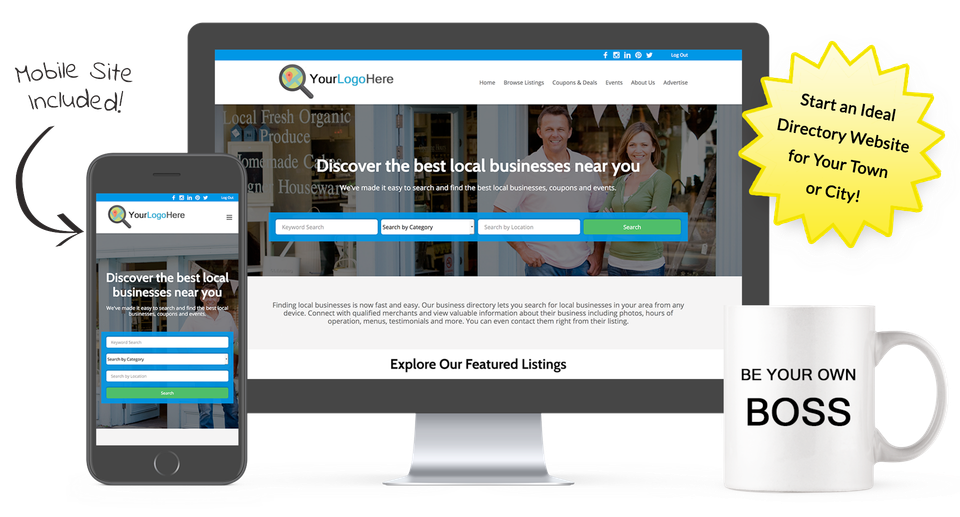 Start a Directory Website for Your Town or City with Ideal Directories!
Make money promoting local businesses, coupons & events in your area.