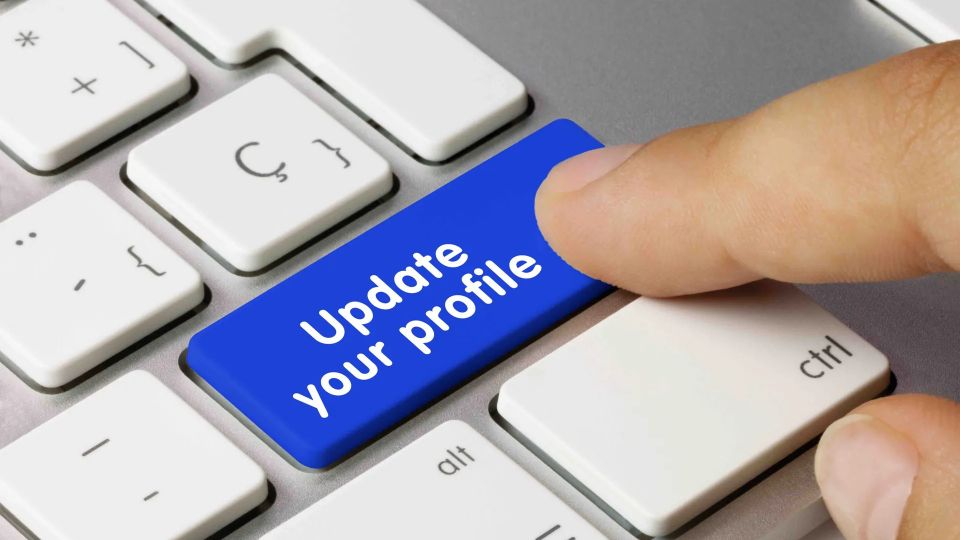 5 Ways to Encourage Advertisers to Complete Their Business Listing on Your Directory Website
Published on October 30, 2023
Running a successful directory website involves more than just launching the site. It requires consistently encouraging businesses to participate and complete their listings, thus creating a vibrant, useful resource for users. When it comes to business directory websites, the value lies in the quality and completeness of the business listings. These listings serve as digital storefronts, allowing potential customers to effectively discover and engage with businesses.

In today's digital age, creating a directory website on a platform like Ideal Directories, provides an excellent opportunity for entrepreneurs and business opportunity seekers. Business directory websites foster the opportunity for businesses and consumers to connect, focusing on a specific niche or location. However, a common challenge many directory website owners face is getting businesses to complete their profiles fully. A complete profile can mean missed business opportunities, a lackluster user experience, and a less effective directory.

This article aims to arm you with effective strategies to encourage advertisers to enhance their business listings on your directory website. A comprehensive and accurate listing not only improves your site's search ability but also enhances the visibility of advertisers and the overall user experience for consumers. These 5 key points, along with practical tips and guidance, will help you maximize the potential of your directory website.
1. Communicate the Value
The initial step to motivate businesses to enrich their profiles is clearly articulating the value of a detailed and updated listing. It's essential to frame this conversation around how a complete profile can benefit businesses in the digital realm.

In the context of a directory website, a business listing is not just a repository of a business's name and address. Instead, it functions as a digital storefront that gives potential customers a comprehensive understanding of the business. It is a platform where businesses can showcase their products or services, operating hours, and even customer reviews. This holistic representation amplifies the business's online presence, enhancing its discoverability among prospective customers.

Further, it's crucial to stress the impact of a comprehensive profile on local SEO:
• Improved Visibility: A detailed business profile helps improve the business's visibility on search engines. Businesses with complete and SEO-friendly profiles tend to rank higher in search results when a potential customer searches for a particular service or product.
• Increased Traffic: High visibility naturally leads to increased online traffic. The more detailed and relevant the business profile is, the more likely it is to attract clicks from potential customers.
• Enhanced Lead Generation: An all-inclusive, appealing business profile can convert casual browsers into potential leads. The profile serves as a platform to impress and engage prospective customers, increasing the chances of lead generation.
• Boosted Conversions: Lastly, more leads eventually translate into more conversions. A fully completed profile showcasing a business's best aspects can convince potential leads to choose their services or products, leading to increased sales and business growth.
Providing this information can inspire businesses to invest time in crafting their profiles. To ease this process, Ideal Directories provides a comprehensive guide on creating and managing a listing. Businesses can refer to this document here for a step-by-step walkthrough.
2. Provide Instructions
Once businesses recognize the value of a detailed profile, they may require guidance on optimizing their listing. As a directory website owner, facilitating this process by providing clear, accessible instructions is vital. This step can significantly lower the barrier to entry and encourage more businesses to create and complete their profiles.

Start by creating a comprehensive guide that walks through each step of creating and managing a listing. This guide should cover every aspect of profile creation, from the initial setup to ongoing management:
• Initial Setup: Explain how to begin setting up a profile, including how to create an account, select a business category, and add basic information such as the business name, address, and contact information.
• Adding Details: Provide instructions for more detailed information, such as a business description, products or services, operating hours, and any other relevant details that would help potential customers understand what the business offers.
• Uploading Images: Businesses might have questions about the type and size of images they can upload, how to arrange them, and how to replace or remove them. A section addressing these questions can be helpful.
• Updating Listings: Businesses need to know that they should regularly update their listings to reflect any changes in their services, hours, or contact information. Let them know how to make these updates.
• Managing Reviews: Customer reviews are crucial to a business's online reputation. Provide information on how businesses can respond to reviews and resolve any customer complaints.
Delivering these details in a user-friendly format can alleviate any potential confusion or hesitation for businesses. Remember that simplicity is key. Use easy-to-understand language and provide examples where necessary. Making the instructions easily accessible can also significantly help businesses. By guiding businesses through this process, you show your commitment to their success, which can further encourage them to complete their profiles.
3. Help Them Get Started
Even with a clear set of instructions, creating an online business profile can still seem daunting for some businesses, particularly those lacking digital expertise or resources. Offering assistance in kick-starting their profile creation process can significantly encourage these businesses to complete their profiles.

Consider offering a service where you help businesses set up their basic listing. This can involve adding basic information, such as:
• Business Name: This is the first thing users will see, so it's crucial to get it right. Ensure the business name is spelled correctly and appears exactly as it does in other online references to maintain consistency across platforms.
• Address: Providing the correct address is essential, especially for businesses with a physical location that customers can visit. Incorrect or inconsistent address information can confuse customers and harm the business's search rankings.
• Contact Information: This usually includes a phone number and email address. It's essential to ensure that all contact information is current and correct.
• Business Category: Adding the business into the correct category or categories can greatly improve its discoverability on the directory.
Once these details are set up, the business has a foundation upon which to build. It's then up to them to enhance their profile by adding more details about their offerings, uploading images, responding to reviews, and so on.

This approach does two things: firstly, it eases the initial burden of setting up a profile from scratch, which can be especially beneficial for small businesses or those with limited time or resources.

Secondly, it demonstrates your commitment to supporting your advertisers, which can enhance your relationship with them and encourage them to further engage with your directory. By providing this initial helping hand, you can significantly improve businesses' likelihood of completing their profiles, leading to a richer and more useful directory for all users.
4. Offer Your Support
Businesses can face various challenges when managing their online profiles, from technical issues to confusion about best practices for optimizing their listings. As a directory website owner, it's essential to offer ongoing support to help businesses overcome these hurdles and motivate them to maintain and improve their profiles.

Communicate to your businesses that you are available for assistance if they encounter any problems or need clarification. This support could take various forms, including:
• Help Desk or FAQ Section: A dedicated section on your website with answers to commonly asked questions can be an invaluable resource for businesses. This section can cover everything from how to create a listing, how to add images, to how to manage reviews.
• Email Support Line: Offering an email support line allows businesses to raise more complex issues or questions. Make sure to respond promptly to these inquiries to show businesses that you value their participation in your directory.
• Webinars or Tutorials: Regularly scheduled webinars or video tutorials can provide businesses with visual guidance on using your platform effectively and making the most of their listings.
Your support helps businesses feel more confident about managing their profiles effectively. It reassures them that they are not alone and that help is always available when needed. This confidence can motivate them to complete their profiles and actively engage with your directory.

Providing exceptional customer service is not just about solving problems - it's about building a strong relationship with your businesses. By being there to offer your support, you show businesses that you are invested in their success, which can encourage them to invest further in their listings on your directory.
5. Reward Businesses with Complete Profiles
Recognition and rewards can serve as powerful motivators. Businesses that put in the time and effort to complete their profiles deserve acknowledgment. Implementing a system to reward those businesses can incentivize other businesses to do the same.

There are several ways to spotlight businesses that have comprehensive profiles:
• Feature on Social Media: Showcase businesses with complete profiles on your directory website's social media platforms. This can increase their visibility and may also attract more businesses to complete their profiles to receive the same recognition.
• Spotlight in Newsletter: If your directory website sends out a regular newsletter, consider including a 'spotlight' section where you highlight businesses with complete profiles. This rewards those businesses and serves as a gentle reminder for others to complete their profiles.
• Highlight on Homepage: A prime location on your directory website's homepage can be reserved to feature businesses with comprehensive listings. This high visibility placement can act as a significant incentive for businesses to enhance their profiles. 
Additionally, you can incentivize businesses to complete their profiles by offering benefits like:
• Discounts on Future Advertising: Offering discounted rates on future advertising to businesses with complete profiles can encourage more businesses to provide comprehensive information.
• Additional Features or Services: You can offer additional features or services, like premium listing spots, additional ad space, or advanced analytics, to businesses that have fully fleshed out their profiles.
By acknowledging and rewarding businesses that take the time to complete their profiles fully, you encourage them to continue to update and improve their listings and motivate other businesses to follow suit. This can create a cycle of ongoing profile completion and improvement, leading to a more robust and valuable directory for users and businesses.
Conclusion
Successfully running a directory website involves more than just setting it up. It requires continuous effort and strategic planning to encourage businesses to participate actively and complete their profiles. Comprehensive and detailed business listings not only enhance the user experience but also play a significant role in improving a business's online visibility and potential customer engagement.

As the owner of a directory website, your role extends beyond being a platform provider. You must act as a facilitator, supporter, and motivator. By effectively communicating the value of a complete profile, providing clear instructions, assisting businesses in getting started, offering ongoing support, and rewarding businesses that complete their profiles, you can create a vibrant and valuable resource for both users and businesses.

Whether you're an entrepreneur looking for a lucrative online business opportunity or an established business seeking to expand your reach, starting a directory website can open doors to endless possibilities. As your directory grows and evolves, the strategies outlined in this article will help you continually engage and encourage businesses to complete their profiles, adding to the overall success of your directory website.
Final Words
Success doesn't come overnight. It requires persistence, dedication, and a strategic approach. Just as a business needs to understand its customers to serve them effectively, a successful directory website owner must understand the businesses to help them maximize their online presence. Stay connected, keep supporting, and continue to evolve to meet the changing needs of the businesses and the users.

Start your directory website journey today with Ideal Directories and unlock the potential of a thriving online business community.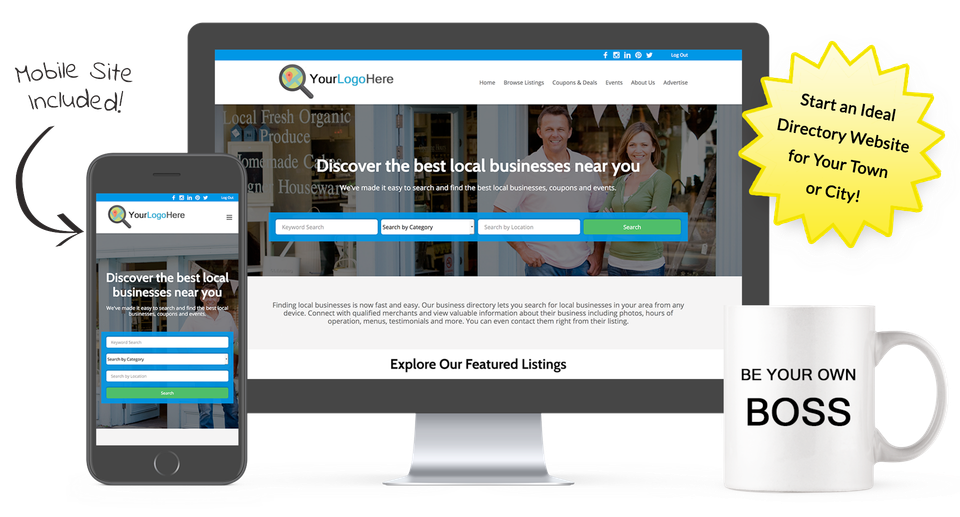 Start a Directory Website for Your Town or City!
Make money promoting local businesses, coupons & events in your area.