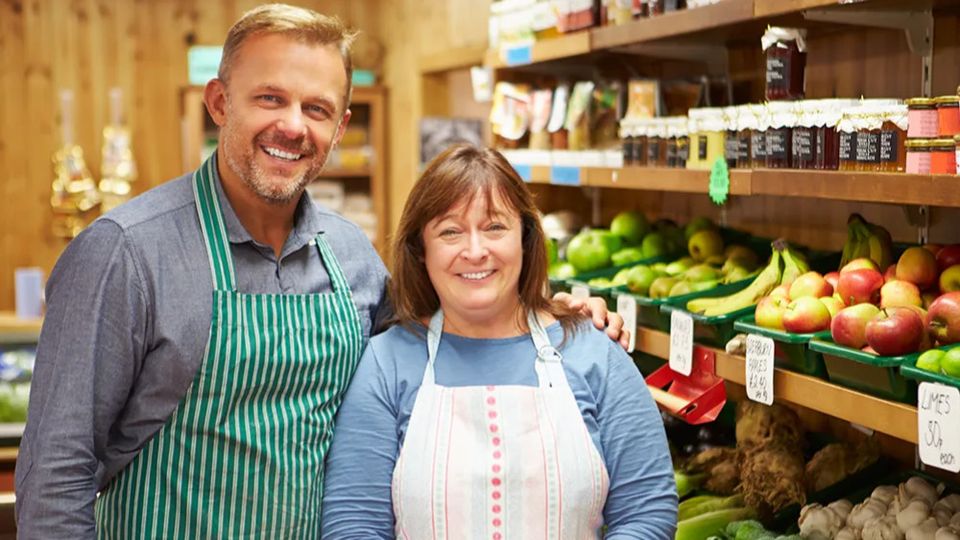 3 Reasons Why Your Best Advertiser Prospects are the Ones Already Advertising Elsewhere
Published on July 6, 2021. Updated on August 21, 2023.
One of the biggest challenges of selling listings on a directory website (or any advertising for that matter) is deciding which businesses to target first in order to maximize profits as quickly as possible.

Restaurants, salons, retail stores, doctors, home services, and lawyers are just a small sample of all the different types of businesses you can sell directory listings to. That's the great thing about running a local directory website in your area with Ideal Directories - it's appealing to business owners in just about any industry or market because of the potential reach and affordability. However, any seasoned salesperson will tell you there are some businesses that are more inclined to buy advertising than others. These are businesses that are already advertising somewhere else.

Targeting businesses who are currently advertising elsewhere can be your shortcut to success and result in a much faster and smoother sales process. Before you start knocking on every door in your neighborhood, here are 3 reasons why the best advertisers for your directory website are the ones already advertising, and why you should be targeting them first.
1. They are easy to find
One of the benefits of targeting businesses who are active advertisers is that they are easy to find. This takes the guesswork out of finding potential advertisers in your neighborhood and makes it easy to figure out who you should be selling listings to first. Browse the local newspapers, pennysavers and coupon guides in your area, dig through the valpak or any direct mail pieces that get delivered to your home, listen to local radio ads, and figure out which businesses are already spending money on advertising.

Add these businesses to your "prospect list" and begin reaching out, whether it's by phone, email or in-person. You can even mention where you saw their ad, then talk about the benefits of advertising on your directory website. Assure them that you're not trying to convince them to stop advertising in these other places; after all, if it's working for them, then why stop? Your goal is to simply help them expand their reach in the local market with an affordable business listing on your directory. You can even offer to set up their listing for them by using the content from their existing ads.

Here's a tip: Make it easy for businesses to sign up. Offer to create their listing and business profile for them so they don't have to lift a finger. You can add their contact information, photos, menu and even use the content or coupons from their existing ads to build a beautiful profile page on your directory.
2. They understand the value of advertising
One of the biggest struggles of selling anything is communicating the value and convincing the customer they should buy your product. The same holds true for selling directory listings and advertising to local businesses. If a business owner doesn't see the value in advertising, and currently doesn't spend any money on marketing, they will be much more difficult to convince that they should pay for a listing on your site. However, if a business is already investing in advertising, they clearly understand the importance and will happily listen to your pitch with an open mind.

This can make the sales process much easier. Start by commending the business owner for understanding the importance of advertising, and how you would like to get them even more exposure in the community. Highlight some of the benefits of a directory listing on your site and how you think it's the perfect complement to their existing marketing initiatives.
3. They are financially qualified
There's nothing worse for a salesperson than going through your pitch only to hear the client say "Sorry, I have no money." Besides being interested in your product or service, a customer needs to be financially qualified (in other words: they are able to pay for it). This can be tricky to determine and an uncomfortable question to ask. One way to make sure you are targeting financially qualified businesses is to go after the ones that are currently advertising somewhere else.

Compared to newspaper ads, direct mail, TV, and radio advertising, a local business directory listing is just a fraction of the cost. Businesses that are already advertising through one or more of these other mediums are obviously financially qualified to afford a listing on your website as well.

Consider this: A single full-page ad in a local newspaper can easily exceed $1,000 for just one week. Only a small portion of people will even open the newspaper, while even fewer will see the ad, and most will throw away that paper within a week. A directory listing, on the other hand, provides an advertiser with 24/7/365 exposure, making it a much better value for a fraction of the cost.
Conclusion
New directory owners often make the mistake of assuming a business that's already advertising somewhere else won't be interested in advertising on their directory website. However, that is where your search for your next advertiser should start. Potential clients are all around you – in every publication you open and every ad you see. Keep your eyes open because your future clients are surrounding you. So go out, introduce yourself, show them your site, and pitch them on the newest, most affordable form of local online advertising that's ready for them to benefit from.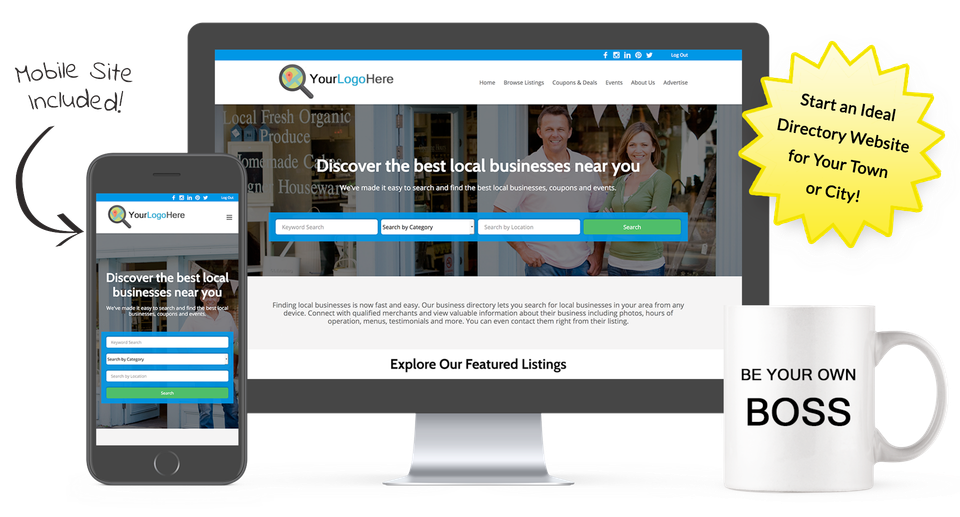 Start a Directory Website for Your Town or City with Ideal Directories!
Make money promoting local businesses, coupons & events in your area.