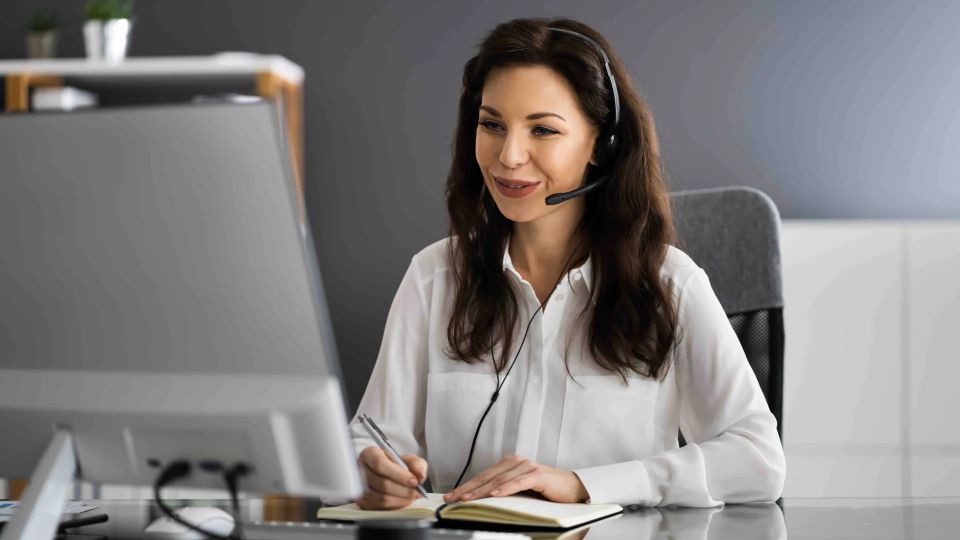 How Your Directory Website Business Can Effectively Use a Virtual Assistant
Published on April 10, 2023
With more and more local searches being conducted every day online, directory websites have become an essential tool for businesses and consumers in today's digital age. They provide a platform for businesses to list their services and for consumers to easily find the products and services they need. A local directory website essentially connects local businesses with local buyers.

For entrepreneurs looking to start their own business, running a directory website for your town or city can be a lucrative opportunity to cash-in on this high-demand service. You can work from home, set your own hours and generate passive income selling listings and ads on your site. Platforms like Ideal Directories make it very easy for anyone to start a money-making directory website with little to no experience.

However, managing and updating a directory website can be time-consuming and requires a lot of attention to detail. This is where a virtual assistant comes in. A virtual assistant is a professional who can take on various tasks for your business remotely, which can free up your time and allow you to focus on other important aspects of your business. In this article, we'll discuss how your directory website business can effectively use a virtual assistant.
Understanding the Role of a Virtual Assistant
Virtual assistants come in many forms, from generalists to specialists. Some virtual assistants are generalists and can take on a wide range of tasks, while others are specialists in certain areas such as social media management or data entry. Virtual assistants can handle tasks such as customer service, data entry, social media management, and website updates. For a directory website business, a virtual assistant can be an invaluable asset. They can help with tasks such as adding new listings, updating existing listings, responding to customer inquiries, and managing social media accounts.
Setting Expectations and Goals
When working with a virtual assistant, it's important to set clear goals and expectations. This will help ensure that both you and the virtual assistant are on the same page and working towards the same objectives. Setting measurable goals and targets will also help you evaluate the effectiveness of your virtual assistant. For example, if your goal is to increase website traffic, you can set a target number of website visitors per month and track progress towards that goal.
Managing and Communicating with a Virtual Assistant
Effective communication is key when working with a virtual assistant. Regular check-ins and updates will ensure that you're aware of what tasks have been completed and what still needs to be done. Tools such as Slack, Trello, and Asana can be used to collaborate with a virtual assistant, and these platforms also provide a way for you to give feedback and make any necessary adjustments to the work that's being done.
Examples of Tasks a Virtual Assistant Can Handle for a Directory Website Business
Here are a few examples of tasks that a virtual assistant can handle for a directory website business:
• Adding new listings: A virtual assistant can help you add new listings to your directory website. This includes collecting information about the business, creating a listing, and adding it to the website.
• Updating existing listings: A virtual assistant can help you keep your directory website up-to-date by making sure that all the listings are accurate and up-to-date. This might include updating contact information or posting new coupons on behalf of a business.
• Responding to customer inquiries: A virtual assistant can help you respond to customer inquiries via email or social media.
• Managing social media accounts: A virtual assistant can help you manage your directory website's social media accounts. This includes creating and scheduling posts, responding to comments and messages, and analyzing analytics.
• Bookkeeping: A virtual assistant can help you keep track of paying clients, identify anyone who might be past due, and reach out to collect new credit card information.
• SEO optimization: A virtual assistant can help you optimize your website for search engines by researching keywords, creating meta tags, and building backlinks to your site.
• Content creation: A virtual assistant can help you create content for your directory website, such as blog posts and articles.
• Lead generation: A virtual assistant can help you generate leads for your business by reaching out to potential customers, collecting contact information, scheduling appointments and following up with leads.
• Email marketing: A virtual assistant can help you create and send email campaigns, manage email lists, and track the success of your email marketing efforts.
It's also worth noting that, depending on the size and complexity of your directory website business, or as you continue to grow, you may need to hire multiple virtual assistants with different specializations in order to handle all the tasks that need to be done. By hiring a virtual assistant, you can focus on growing and expanding your directory website business while having the peace of mind that your virtual assistant is taking care of the day-to-day tasks.
How to Find Good Virtual Assistants for Your Directory Business
Finding the right virtual assistant can be a daunting task, but it's important to take the time to find someone who is a good fit for your business. One way to find virtual assistants is to use online platforms such as Upwork, Freelancer, or Fiverr.

These platforms allow you to post job listings and receive applications from qualified virtual assistants. You can also reach out to virtual assistant agencies, which can provide you with a pre-screened pool of virtual assistants who are specialized in the type of work you need. Other ways to find a virtual assistant are to ask for referrals from other business owners, or to search for virtual assistants on social media platforms such as LinkedIn.

When interviewing potential virtual assistants, it's important to ask about their qualifications and experience, as well as their availability and communication style. You may also want to ask for references from previous clients.

You can also consider conducting a trial or test project with a virtual assistant before committing to a long-term arrangement. This will help you get a sense of how well you work together and how effective the virtual assistant is at completing the tasks you need.

It's important to keep in mind that finding the right virtual assistant takes time, effort and patience. It's not a decision that should be taken lightly. However, once you find the right virtual assistant, they can be a valuable asset to your directory website business and help you save a lot of time and energy.
Conclusion
Using a virtual assistant can be a great way for a directory website business to save time and improve efficiency. A virtual assistant can handle a wide range of tasks, from adding new listings to responding to customer inquiries. Overall, hiring a virtual assistant for your directory website business can be a smart move that can pay off in the long run. By setting clear goals and expectations, and effectively communicating with your virtual assistant, you can ensure that your directory website business is running smoothly and efficiently. So, if you are looking for ways to improve your directory website and take your business to the next level, consider hiring a virtual assistant.

Interested in starting your own business directory website? Let the experts at Ideal Directories help you get started today.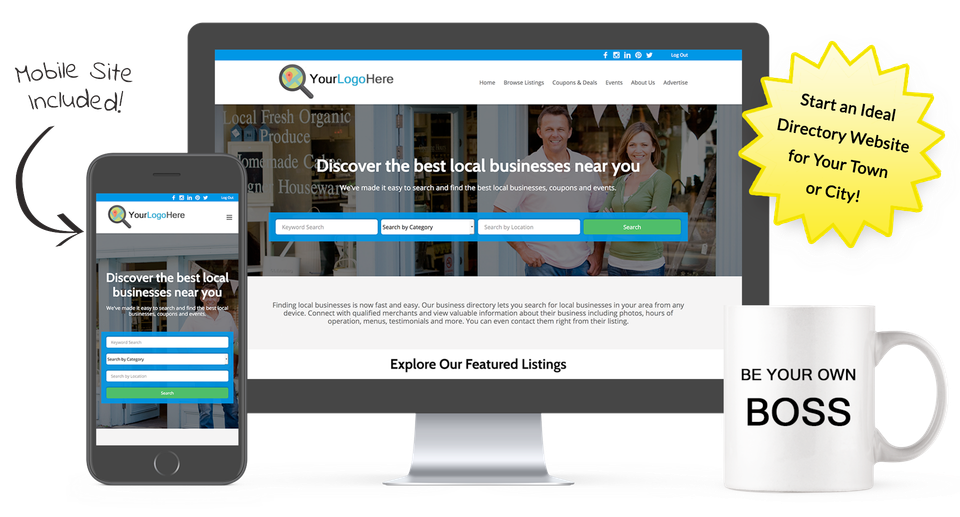 Start a Directory Website for Your Town or City with Ideal Directories!
Make money promoting local businesses, coupons & events in your area.