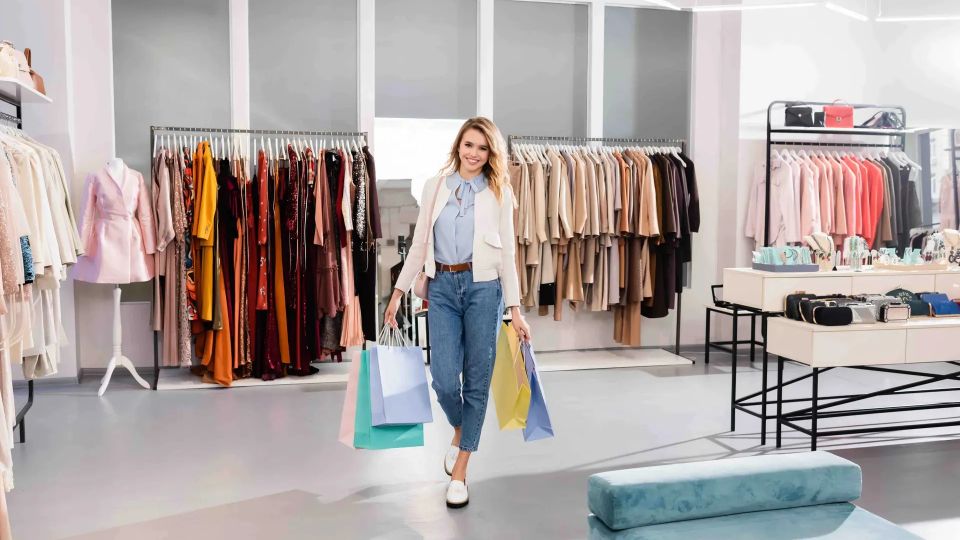 How to Sell Directory Listings to Clothing Boutiques
Published January 8, 2024
In the digital age, where information is at our fingertips, business directory websites have become a vital resource for individuals and entrepreneurs alike. These platforms offer a centralized hub for users seeking specific services or products, making them an essential tool in the modern business landscape. However, for business directory website owners, success hinges on their ability to attract and retain valuable clients.

In today's competitive business world, clothing boutiques are not just stores. They are hubs of creativity and style. When directory website owners include these special boutiques on their site, they provide boutique owners with a strong online presence to display their products. This helps boutique owners reach more people and become more visible. It's a win-win partnership that makes the directory more attractive and helps clothing boutiques succeed.

In this article, we will explore the highly lucrative niche of clothing boutiques and discuss why they are an excellent business category to focus on and feature on your directory website.
Understanding the Clothing Boutique Market
The world of fashion is an ever-evolving realm where trends shift, and styles emerge and recede like waves on the shore. Within this dynamic landscape, clothing boutiques have carved out a niche that is not just thriving but also proving to be a profitable market for directory listings. To comprehend the attractiveness of this sector for directory website owners, one must first grasp the unique dynamics that define clothing boutiques.
Why Clothing Boutiques Are a Lucrative Market for Directory Listings
Clothing boutiques are not your typical retail establishments; they are havens for style enthusiasts seeking curated collections, personalized service, and unique fashion statements. This distinctiveness makes them highly sought-after destinations for discerning shoppers. For directory website owners, offering listings for clothing boutiques means catering to a niche audience that values quality, craftsmanship, and individuality. These characteristics translate into a market that is not only willing but eager to explore local boutiques, making it a highly engaged and responsive demographic. Moreover, clothing boutiques often have a loyal customer base that relies on directories to discover new additions to their fashion repertoire, creating a recurrent user pattern that benefits both boutique owners and directory website operators.
Statistics and Insights about the Growth of Boutique Fashion Businesses
The growth trajectory of boutique fashion businesses in recent years further underscores their appeal to directory website owners. According to industry reports, boutique fashion has been on a steady incline, with annual revenues consistently surpassing expectations. From 2017 to 2021, boutique sales in the United States alone increased by approximately 30%, a remarkable feat in a competitive industry. This upward trend can be attributed to several factors, including a shift towards sustainable and locally-made products, a desire for unique fashion finds, and the personalized shopping experience that boutiques provide. This industry growth translates into an expanding client base for directory websites, as more boutiques seek platforms to increase their visibility and cater to the growing demand for distinctive fashion.
Unique Needs and Challenges Faced by Clothing Boutiques
While clothing boutiques offer an alluring shopping experience, they also grapple with unique needs and challenges. One of the primary challenges is visibility in an increasingly crowded online space. Many boutiques are small, independently owned businesses, making it challenging for them to compete with larger retailers in the digital arena. This is where directory listings become invaluable, as they provide boutiques with an opportunity to stand out and attract customers who are specifically seeking their offerings. Additionally, boutique owners often focus on curating their collections and providing exceptional customer service, leaving them with limited time and resources for digital marketing. A well-designed directory listing can bridge this gap, ensuring that their unique products and services reach a broader audience.

By understanding the unique needs and challenges faced by clothing boutiques, directory operators can position themselves as valuable partners in the journey of these businesses, while also benefiting from the thriving and responsive clientele that this market segment attracts.
Identifying and Approaching Clothing Boutique Owners
Identifying and approaching potential clothing boutique clients for your directory is a crucial step in establishing successful partnerships. To achieve this, a systematic and well-researched approach is necessary.
Research and Identification
• Market Research: Begin by conducting comprehensive market research to identify clothing boutiques in your target market. Utilize online business directories, search engines, and social media platforms to compile a list of potential clients. Consider factors such as location, niche specialization, and customer reviews to gauge their suitability for your directory.

• Networking: Attend local fashion events, trade shows, and boutique-related gatherings to network with boutique owners and managers. Building relationships in the industry can lead to valuable connections and potential clients.

• Online Directories: Explore existing online directories specializing in fashion or boutiques. These directories may list potential clients and provide insights into their business profiles.

• Social Media Monitoring: Use social media platforms to follow and engage with clothing boutiques in your target market. Pay attention to their posts, interactions, and any expressions of interest in directories or partnerships.
Approaching Potential Clients
Once you've identified potential clients, it's essential to reach out to them effectively. Here are some strategies to consider:

• Cold Calling or Emailing: Craft personalized and engaging cold calls or emails introducing your directory and its benefits. Highlight how their boutique can benefit from increased visibility and access to a broader customer base. Mention any mutual connections or industry events you've attended to establish credibility.

• Social Media Engagement: Engage with potential clients on social media by liking, commenting, and sharing their posts. Gradually build rapport before initiating a conversation about your directory and how it can benefit their business.

• Networking Events: Attend local fashion or business networking events to meet boutique owners in person. Share your vision for the directory and inquire about their interest in joining. Face-to-face interactions can be more compelling than digital outreach.

• Referral Programs: Consider implementing a referral program that encourages boutique owners to refer other boutiques to your directory. Rewarding them for successful referrals can motivate them to promote your platform within their network.
Crafting a Compelling Sales Pitch
To capture the attention of potential clients, your pitch must be persuasive and tailored to their needs.

Here's how to craft a compelling pitch:

• Highlight Benefits: Clearly articulate the benefits of listing their boutique in your directory. Emphasize improved visibility, access to a targeted audience, and the potential for increased sales.

• Showcase Success Stories: Share success stories or case studies of other boutiques that have benefited from your directory. Provide data on increased website traffic, customer inquiries, or revenue growth resulting from directory listings.

• Offer Customization: Demonstrate flexibility by offering customizable listing packages that cater to the boutique's unique needs and budget. Show that you're willing to collaborate to ensure a mutually beneficial partnership.

• Transparency and Trust: Be transparent about your directory's reach, user demographics, and pricing. Building trust is essential for establishing long-term partnerships.

•.Visual Appeal: Incorporate visuals such as mockups of their boutique's listing page within your directory. Visual representations can help them visualize the potential benefits more effectively.
Crafting a Sales Script for Clothing Boutique Owners
Creating a persuasive and effective sales script is essential for successfully engaging potential clients. To assist you in crafting your sales pitch, here is a sample that can serve as a starting point:
_____________________________________________________________________

"Hello, this is [Your Name], and I represent [Your Directory Name], a specialized platform dedicated to showcasing and connecting local businesses with potential customers in your area. I've had the pleasure of discovering your remarkable clothing boutique in [Town or City], and I wanted to discuss how partnering with us can elevate your boutique's online presence and attract more fashion-forward customers.

By featuring your boutique on our platform, you can tap into our extensive audience of style enthusiasts actively searching for unique fashion destinations and local businesses that cater to their needs. We've designed our directory to make it effortless for users to discover businesses that align with their preferences and location.

We offer a range of listing options tailored to fit any budget and objective. Whether you're looking for increased visibility through a basic listing or wish to showcase your boutique's distinctive offerings with premium features like detailed profiles, exclusive promotions, and customer reviews, we have packages designed to help you stand out and attract customers.

By listing with us, you can benefit from enhanced exposure, credibility, and the opportunity to connect with a broader audience of potential customers who are passionate about fashion and local businesses. Our user-friendly platform and search filters make it easy for individuals to find businesses that resonate with their preferences, and we are committed to providing outstanding support to ensure your business's success.

Would you be interested in learning more about our directory and the advantages of listing your clothing boutique with us? I'm here to answer any questions you may have and assist you in getting started."
_____________________________________________________________________

In summary, identifying and approaching potential clothing boutique clients for your directory requires a combination of research, personalized outreach, and compelling pitches. By demonstrating the value your directory can bring to their business and building strong relationships within the boutique community, you can pave the way for successful collaborations that benefit both parties.
Start Selling Directory Listings to Local Clothing Boutiques
In this article, we've explored the unique opportunity of selling directory listings to clothing boutiques. Let's recap the key takeaways that should serve as your compass in this exciting endeavor:

1. Boutique Appeal: Clothing boutiques, with their unique, fashion-forward appeal, are an ideal market for directory listings. Their appreciation for increased online visibility makes them valuable clients.

2. Growth Potential: The statistics and insights showcasing the growth of boutique fashion businesses underline the potential for mutual growth. Boutiques can thrive by reaching a broader audience through directories.

3. Effective Approach: You've explored effective approaches to identify and approach potential boutique clients. Thorough research, networking, and personalized outreach are essential in establishing fruitful collaborations. Crafting a compelling sales pitch tailored to boutique needs is key.

Now, it's time to take action. If you own or operate a directory website, don't let this opportunity pass you by. Reach out to clothing boutiques in your area, introduce them to the advantages of listing with you, and tailor your offerings to their unique requirements. Forge partnerships that benefit both your platform and these fashion-forward businesses.

If you're interested in starting your own directory website, consider utilizing Ideal Directories. This platform offers a seamless solution that simplifies the entire process, enabling you to kickstart your very own business directory website quickly and efficiently. Check out our pricing page to learn how to get started today!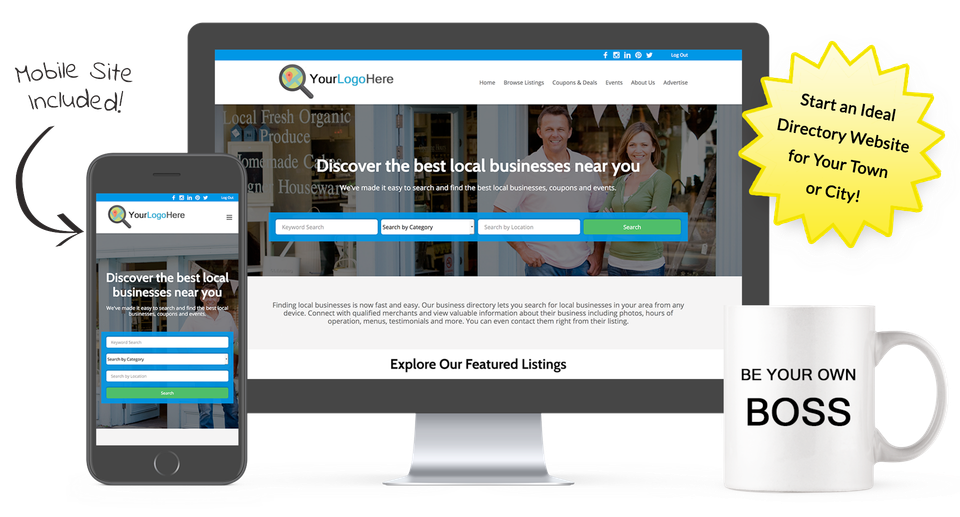 Start a Directory Website for Your Town or City with Ideal Directories!
Make money promoting local businesses, coupons & events in your area.