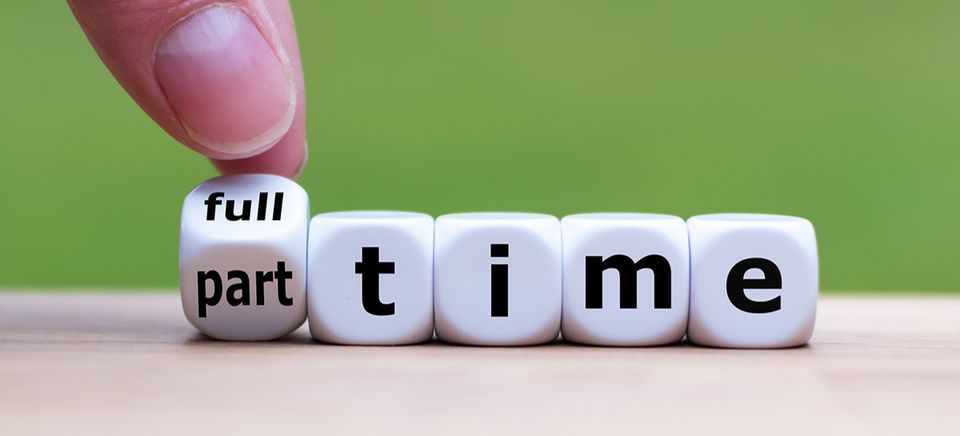 5 Tips for Running a Business Directory Website Part-Time
Published on June 29, 2021. Updated on February 14, 2022.
If you've always dreamed of starting your own business but aren't quite ready to ditch your day job, starting a local business directory and coupon website with Ideal Directories might be the perfect opportunity for you to ease your way into business ownership.

One of the advantages of being a directory website owner is that it doesn't require a full-time commitment. Once up and running, you can manage your website in as little as a few hours per week. In fact, many of our clients at Ideal Directories are running their directories part-time or on the weekends as a way to earn extra income.

As with any business, running a business directory website part-time does come with some challenges. The biggest challenge is finding time in your already busy schedule to actually focus on growing your business. If you are currently running a business directory part-time, or are thinking about getting started with Ideal Directories, here are some tips to help you be successful.
1. Set Realistic Expectations
When starting any business it's important to have realistic expectations - both for how much time you can commit and how much money you can earn. Obviously, the more time you are able to devote to your business, the faster it can grow and the more money you can earn. You can't expect to make a full-time income with part-time effort, but running a directory website part-time can still produce a substantial revenue stream over time. The great thing about selling listings on your directory is that it provides passive, recurring income that can grow exponentially as you take on more advertisers. Once you sell a listing or ad on your site, these advertisers will continue to pay you month after month, year after year, without you having to do any additional work.

Consider this: if you sold just 2 new listings each week and charged $50/month for each one, you would generate $2,400/month in recurring income after 6 months. This may not seem like a lot, but if you stick with it and maintain this pace you'd be bringing in over $10,000/month after your first 2 years. That's the power of recurring income and thinking long-term.

Start by setting small, yet attainable goals for yourself. Determine how much you want to earn in your first 3 months, 6 months, and 12 months. Breaking down your long-term goals into smaller, more achievable milestones will help keep you focused, on-track and prevent you from feeling discouraged.
2. Create a Schedule and Stick to it
Once you've determined how much time you'll invest in your business each week, get in the habit of creating a weekly schedule to make sure you find the time to work on your directory business.

If you don't schedule this business time, it will get lost in the shuffle of daily life. Mark blocks of time in your calendar that make sense. For example, find an hour in the morning before work, during lunch, or when things have quieted down late in the evening. If you're off on the weekends from your current job, make Saturdays or Sundays the day you focus on your business.

Regardless of when you decide to invest your time, be sure to stick to working on your business during those blocked off hours. It's easy for a part-time business to take the "back seat" to other things in your life but you need to give it the attention it deserves. When life delivers a surprise and you absolutely must divert your attention from your directory website business, find a way to reschedule the lost time so you stay on track toward reaching your financial goals.

Try this: treat the business like a new part-time job. With a part-time job, you'd agree to days and times each week ahead of time, and be expected to arrive on time and stay for your full shift no matter what. Don't skip business time for any reason that wouldn't be deemed acceptable by an employer.
3. Prioritize Your Tasks
When you only have a limited amount of time to dedicate to your business, it's important to prioritize what needs to be done so you can focus on what matters most. The two most critical components of running a successful business directory website are sales and marketing.

Don't waste your precious time making constant tweaks to your site, second guessing yourself or worrying about other insignificant tasks. Rather, invest your time in what's most important like building a list of potential advertisers, making cold calls, scheduling appointments or walking into local businesses so you can sell them a listing on your website. To help you stay on track, commit to making a set number of phone calls or visits to businesses each week.

You can do the same for your marketing efforts. Committing to specific marketing tasks and adding them to your schedule will ensure you're reserving time to grow your business. For example, commit to making a daily Facebook post that helps drive traffic to your site or attracts potential advertisers. Hand out business cards at a local event or youth sports game. Join a local chamber of commerce and attend every monthly networking event so you can speak directly to local business owners and build your presence in your community. Find out which marketing efforts produce the best results and focus your efforts on those. 
4. Build a Team
Just because you don't have time to do everything yourself, doesn't mean you can't run a successful business. One of the great things about a directory website business is that it can be run virtually "hands-off" if you have the right team in place.

If you're running a directory website part-time and can't commit enough of your own time to growing the business, look for people who can help you. You don't need to have deep pockets to build a team either. If you don't have the time to commit to making sales (or you're just not good at it) you can hire a sales rep to sell listings for you. Most sales reps will work on commission so they only get paid if they make a sale, requiring no out-of-pocket expenses on your part.

You can even bring on a local college student or intern to help you with marketing, promoting your directory on social media, and making updates to your site. Most interns will work for free just so they can get experience in a field or to earn credits for their school. Other ways to build your team include enlisting the help of family and friends, finding cheap help on sites like Fiverr, or utilizing the services of a virtual assistant.
5. Stay Motivated 
If you're running a business part-time and not getting the results you expected, it's easy to get frustrated, become distracted and eventually lose interest. One of the biggest challenges of running a business part-time is staying motivated long enough to harvest the fruits of your labor.

If you're off to a slow start, not meeting your income goals or experiencing slow sales, take a moment to evaluate what you've been doing and where you can improve. Whether it's your sales pitch or your marketing efforts, not everything you do will work on the first shot. You need to be able to try new tactics and adjust your business as needed. Keep your eye on the prize and remember why you started this business in the first place. Use that as the fuel to your fire and drive your business forward. If you stay motivated and stay committed, eventually your hard work will pay off.
Conclusion
Don't get discouraged by the idea of starting your own business if you're only able to commit to it part-time. There are thousands of successful businesses that people have started as part-time projects. If you follow the tips from this article and are able to prioritize your tasks and stay committed, you'll be able to slowly grow your directory business on your time in a manner that keeps you comfortable and balanced.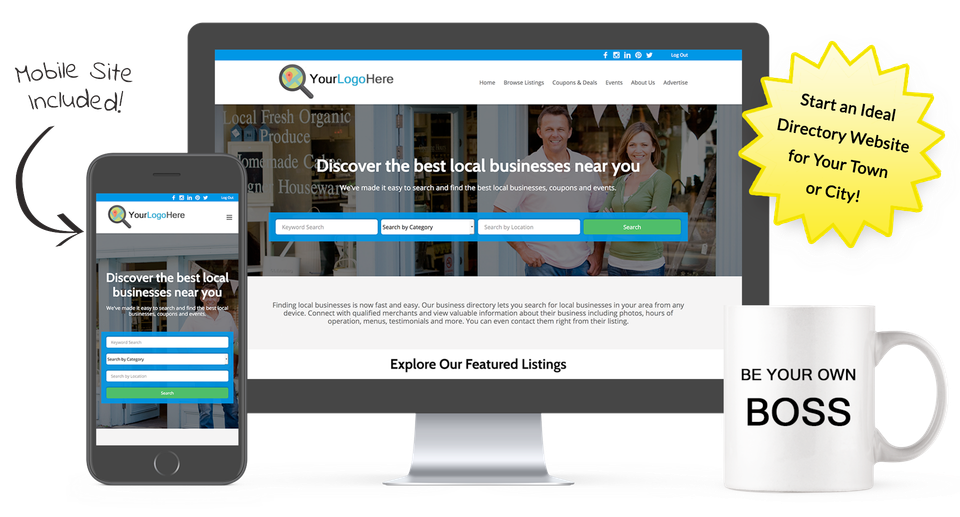 Start a Directory Website for Your Town or City with Ideal Directories!
Make money promoting local businesses, coupons & events in your area.