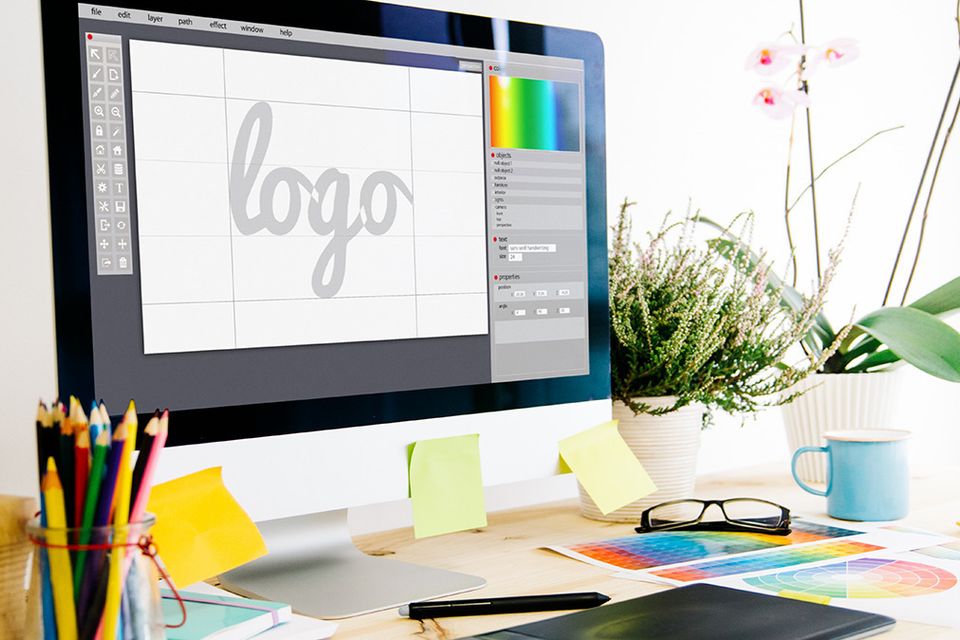 5 Reasons Why Every Directory Website Needs a Professional Logo
Published on July 12, 2021
Your logo is the most identifiable element of your brand. It represents your company, what you do, and who you serve. It's one of the first things a visitor will see when they come to your directory website and is prominently displayed on every page of your site. Your logo is a direct reflection of your company's value, quality and professionalism and should be imprinted on your business cards, brochures, social media profiles and every piece of marketing you put out. Whether you're speaking to potential advertisers, or marketing your directory website to local consumers, your logo is likely going to be one of the first interactions people have with your company and it's your opportunity to make a good first impression.

Before you skimp on your logo design, try to create one yourself, or even worse - choose not to have a logo at all, here are 5 reasons why every directory website needs a professionally designed logo.
1. A logo earns trust and builds credibility
You only have one chance to make a positive first impression when you meet someone in person. The same psychology holds true when someone visits your website for the first time. In a matter of seconds, we form an opinion about a website simply from the way it looks.

Since the logo is predominantly displayed at the top of every page of your directory website, a professionally designed logo has a big impact on the overall look and feel of your site and can help earn the trust and build credibility for both consumers and potential advertisers.

A website without a logo, or with an amateur logo, looks unprofessional and will make some businesses second guess their decision to advertise with you. Adding a professional logo to your directory website will demonstrate that your site is legit and that you're seriously committed to your directory business because you've invested the time, energy and money it takes to create the right logo for your brand.
2. A logo grabs attention and is memorable
In today's attention-starved online economy, you only have a few seconds to grab a website visitor's interest. Whether we like it or not, a lasting memory and opinion of your entire brand will be formed based on your logo within those seconds.

A professionally designed logo grabs a visitor's attention, helps them understand what your site and business are about, and sets you up for success by instantly creating a positive memory that will be triggered whenever someone sees the logo or hears your brand again. A good logo is appealing, easy to read and is easily recognizable. It helps visitors understand what your site is about and the type of content they should expect from visiting your site.
3. A logo is a critical element to your brand
As you're probably beginning to understand, your directory website's logo sets the foundation for your company's overall identity which makes having one a critical element of your brand. A logo helps mold your customer's perception of your company and goes a long way toward establishing your brand's personality. After all, your logo won't just be on your website, it's likely going to be featured on every piece of marketing material you put out including business cards, flyers, and brochures.

The fonts you choose, the colors you pick and the imagery you include all set the tone for your brand's personality. They will also dictate what colors and fonts you use on your site and marketing. Is your brand fun, casual, serious, fancy, etc? One look at your logo and your audience should be able to determine your brand's personality.
4. A logo separates you from the competition
A professional logo can help differentiate yourself from the competition. Even if there are other directories in your community, a well-designed logo can help your website stand out. That being said, look to establish your own unique brand rather than following the crowd.

Get creative with your logo design and use it to help communicate the value your site has to offer. Using icons of a map or an image of a local landmark shows consumers that you're authentically local. Incorporating a magnifying glass into your logo design can show businesses you're committed to helping them be found, and tell consumers they'll be able to find a local product or service in their community. These visual clues all help communicate what your brand is about and the valuable resources your site has to offer.
5. Your customers expect a logo
Consumers expect a certain level of professionalism from every business, no matter how new or small you are. A logo is one of those things that demonstrates you are professional and are considered an essential component to a company's brand. It's one of the first things we look for or notice when we visit a website, see an ad, or pick up a product. A logo makes your business real and with so many resources available to create a professional logo, no business should be without one.

When customers visit your directory website they expect to see a well-designed logo just like they expect to see a navigation bar. When you hand out your business card to a potential advertiser, they expect to see your logo just like they expect to see your phone number. It's one of those things you just got to have. If you don't have a professionally designed logo for your directory website you are sending the wrong message and not meeting your customers expectations.
Conclusion
If you're running a local directory website with Ideal Directories or thinking about starting one, a professionally designed logo should be a top priority.  A good logo not only represents your brand but it shows your commitment to your customers. Creating a professional logo for your directory website is taking a huge step towards making your business a success.

Need help designing a logo for your directory website? Leave it to the pros. Finding a talented designer is easier than ever. Sites like Fiver make it easy and affordable for anyone to get a professional logo or you can even hire us to create one for you.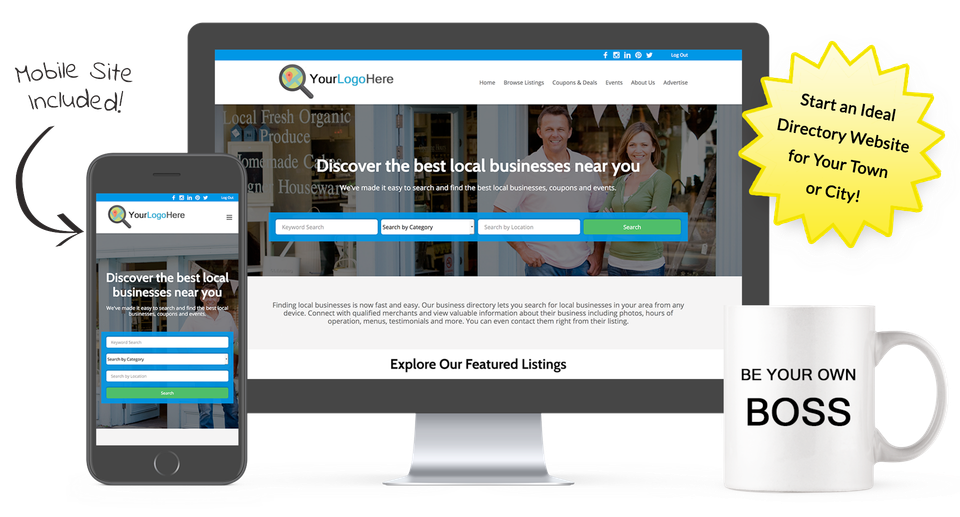 Start a Directory Website for Your Town or City with Ideal Directories!
Make money promoting local businesses, coupons & events in your area.