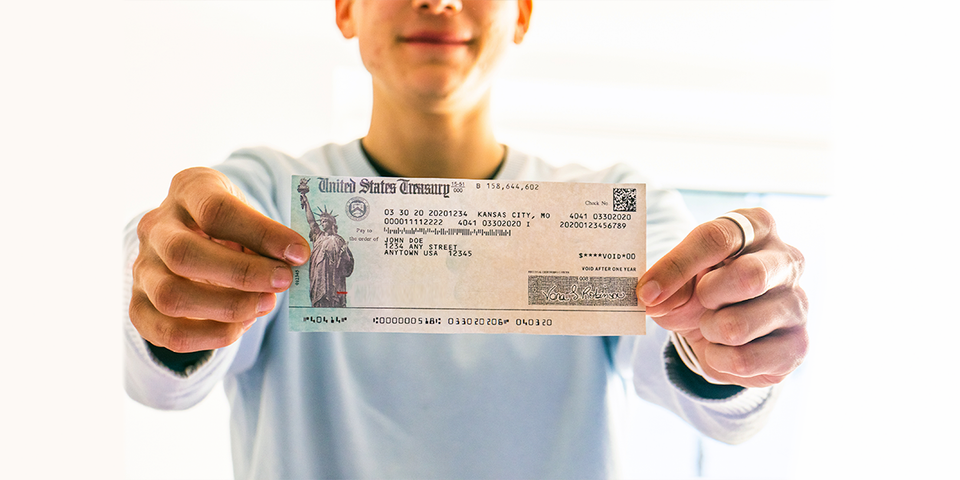 3 Reasons to Invest Your Stimulus Check into an Online Business
March 17, 2021
Millions of Americans have received a third stimulus check in the amount of $1,400. For those families that are still feeling the financial burden of COVID-19, this check will likely be used to buy the bare necessities. However, if your essentials are already covered, investing this check into your own business can be a great option. While there aren't many traditional businesses you can start for under $1,400, launching an online business with Ideal Directories is a great alternative.
With Ideal Directories, you can start a local business directory and coupon website for your community. Our easy-to-use, cloud hosted software puts you in the driver's seat of your own online business practically overnight. You can work from home and make money selling business listings and ads to local businesses on your website – and the more ads you sell, the more money you make. Before you make a decision about what to do with your stimulus check, here are 3 reasons why investing in your own online business can be a smart move.
1. Online Advertising is Growing 
While traditional advertising like print ads and newspapers has been on a steady decline for years, online advertising continues to expand. Digital coupon usage has surpassed print coupon usage for the first time in 2020. In the wake of COVID-19, businesses are increasingly shifting their advertising budgets away from print to online advertising, in an effort to reach local consumers shopping online. With more and more customers actively searching online for local shops and services, a local business directory and coupon website is not only a valuable asset to every community, but also a lucrative opportunity for savvy individuals who are willing to take the plunge into entrepreneurship.
Small businesses are actively seeking new and affordable ways to advertise online and a local directory website is the perfect place to promote their business and coupons to nearby shoppers. Because it's much less expensive than traditional advertising like newspaper advertising or direct mail, it's much easier to sell. When you sell a listing or ad on your directory website, the money automatically gets deposited into your account each month, allowing you to turn that $1,400 check into a recurring revenue stream that you can count on for years to come.
2. There is Minimal Risk Involved
Anyone who is looking to start their own business needs to be comfortable with taking risks. There is always the risk of losing some or all of the time and money you put in. The same is true with investing money into stocks, bonds or mutual funds. The market can go up or it can go down, and returns can be big or small. Like anything, there is no guarantee. 
Unlike most traditional businesses or franchises, starting a local directory website with Ideal Directories requires a minimal investment and minimal risks. Because you can pay month-to-month, there's no long-term contracts or commitments, and if you ever decide it's not the right fit for you, you can cancel your account anytime. 
3. An Online Business is Less Expensive to Start
One of the biggest road blocks to starting any business is the initial expense and ongoing investment that needs to be made. Traditional businesses that require a storefront or office, equipment, and employees can be prohibitively expensive. For example, the average cost to open a restaurant is $275,000. On the contrary, starting an online business like a directory website is a fraction of the price.
With Ideal Directories, your startup cost and ongoing costs are both minimal. Ideal Directories gives you the tools, training and resources you need to be successful for an affordable monthly fee. Our software is cloud-based so there is nothing to download, and we provide reliable hosting and ongoing support. All you need is a laptop and an internet connection to get started.


As stimulus checks arrive in bank accounts across the U.S., those who are not under fiscal strain can take this opportunity to get ahead financially. By investing a stimulus check into starting your own business, you can actually create a source of future income so that you will be less susceptible to future economic downturns or global disruptions. Invest in a way that's right for you at only the level of risk you're comfortable with.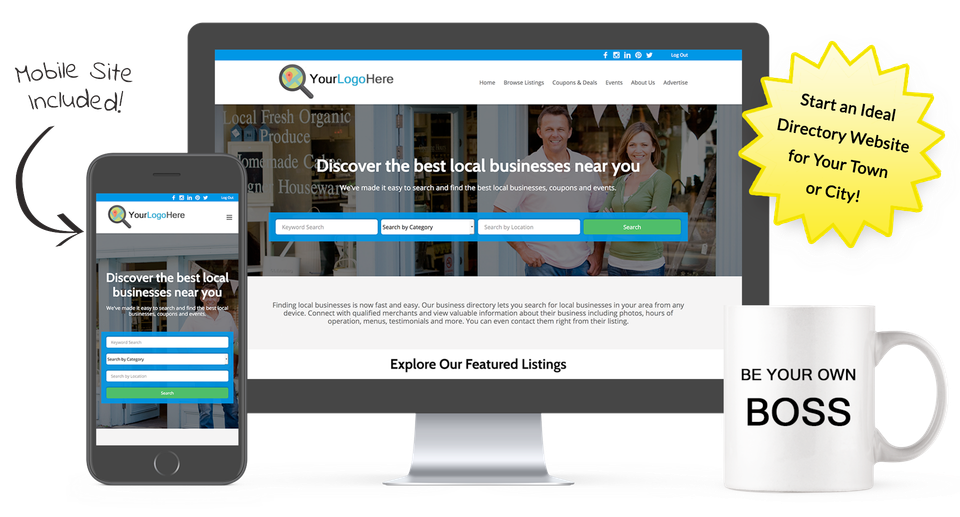 Start a Directory Website for Your Town or City with Ideal Directories!
Make money promoting local businesses, coupons & events in your area.