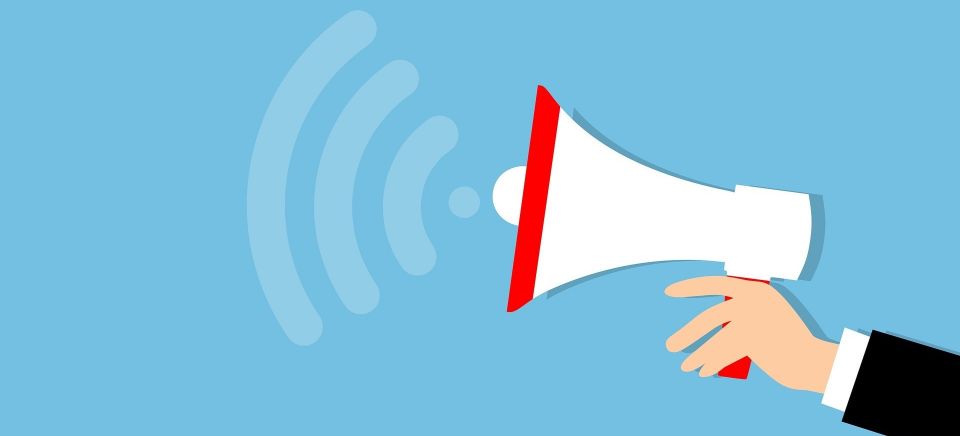 3 Inexpensive Ways to Market a Business Directory Website
Published on June 11, 2020. Updated on August 3, 2021
Part of launching a successful business directory and coupon website is finding ways to effectively market and promote your site to potential advertisers and visitors. While marketing in general can often be a time-consuming and expensive process, you don't necessarily need to spend a lot of money to get your directory site off the ground and on the path toward success. There are many marketing tactics that you can implement immediately at little to no cost.

If you're just starting out with Ideal Directories and tight on cash, consider these 3 inexpensive ways to market your directory website on a shoestring budget.
1. Utilize Social Media
Social media is a great way to market your directory website for free. Social media sites like Facebook, LinkedIn and Twitter give you access to thousands of local residents and business owners. Start by creating a Facebook Business Page branded for your directory website. Add your logo and a brief description of your site, along with some photos of your community and participating businesses. Be sure to include your directory website URL in the about section.

Staying active on social media is the key to engaging local businesses and driving traffic to your site. Post new content regularly whether it's a local news story, self-promotion or a small business marketing tip. Encourage family and friends to "Like" and "Follow" your page to learn about the best local businesses and coupons in your area. Connect with local business owners on Facebook and invite them to create a listing on your directory. Every time you add a new business, coupon or event to your directory, be sure to share it with the community on Facebook.


2. Join a Local Chamber of Commerce
Local Chambers of Commerce are a great way to meet and network with local business owners in your area. By becoming a member of your local chamber, you'll quickly be able to build awareness for your site, develop relationships with decision makers and and earn the trust of potential advertisers.

Most Chambers of Commerce meet at least once per month and provide members an opportunity to interact, describe what they do and pitch their services to other members. Chambers of Commerce also host local community events that your directory website can sponsor to help spread the word to local residents. Some Chambers even offer significant discounts on local advertising as one of their member benefits. Joining a Chamber of Commerce is relatively inexpensive and can cost less than $100 per year.

When attending a local Chamber meeting or networking event, come prepared. Bring business cards and introduce yourself to all of the chamber members. You can't be shy - this is your chance to rub shoulders with hundreds of potential advertisers. Hand out marketing materials like our 4-page sales brochure so you look professional and can easily explain the benefits of a listing on your site. You might even want to consider offering fellow Chamber members an exclusive discount on a premium listing using our coupon code feature.

Need help finding your local chamber near you? Check out this site that lists the different chambers of commerce throughout the US.


3. Send Out a Press Release
Writing a press release is another great and inexpensive way to announce the launch of your new directory website. We offer a free Press Release Template when you join Ideal Directories that you can use and customize for your own website. It's professionally written and is the perfect way to introduce your community to the features and benefits that your directory website has to offer. You can share your press release with the local newspapers and other media outlets in your area, and many will publish it in print and online for free.

Want even more exposure? Press release distribution services like www.PressRelease.com will submit your article to thousands of news outlets for one low fee.
There are literally hundreds of ways to market a business directory website. Don't look past or disregard the free options – sometimes they can be extremely effective (and certainly worth the investment). After all, if you don't have to spend money to get your business directory website some exposure, then save it or invest it in other parts of your business instead. With a little effort and a dash or creativity, you can promote your directory website, grow your business, and sell some listings, so you can run a profitable online business.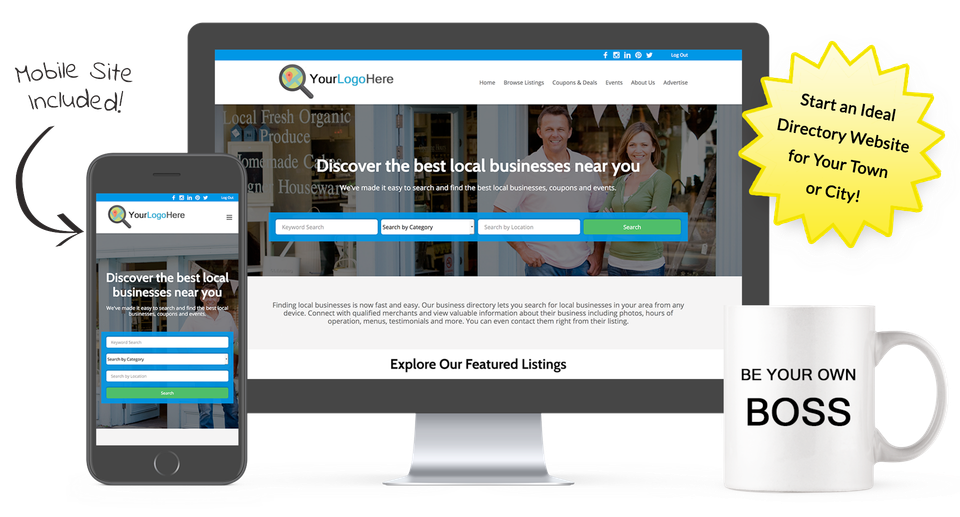 Start a Directory Website for Your Town or City!
Make money promoting local businesses, coupons & events in your area.